<< Back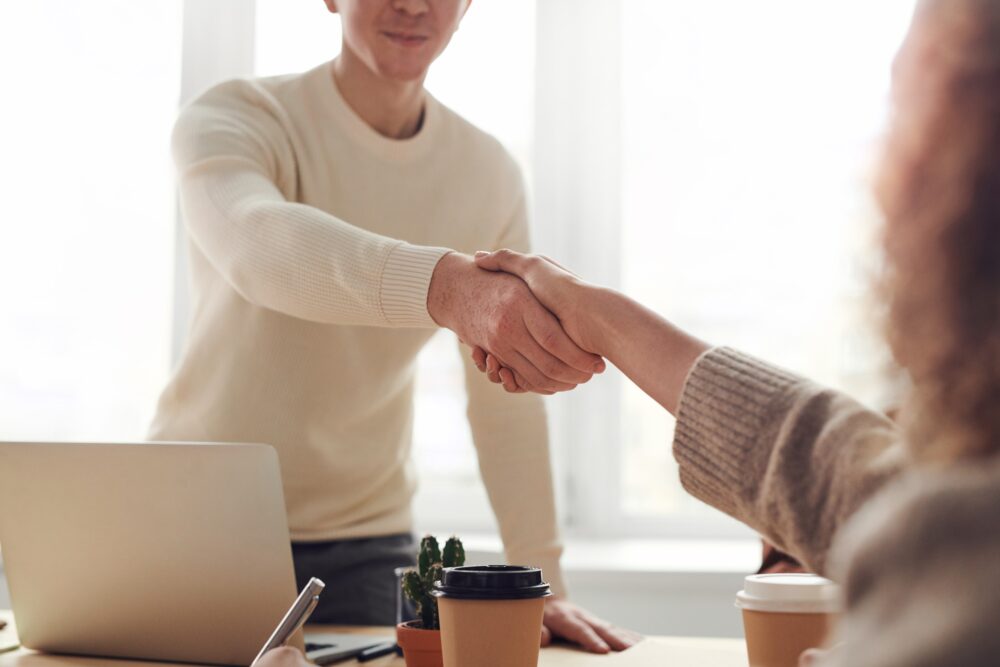 How To Nail A Data School Final Interview
Having been through the same process myself in June 2019, it was enlightening to be on the other side of the table for DS35 interviews last week.
I was blown away by the standard. All of the candidates are a true credit to themselves for the sheer thought and effort they put into their 5 minute presentations. They were given one week and asked to use Tableau to produce an analysis on all Australian Shark Incidents 1791-2022. After that we engaged in a more traditional consulting style question and answer session.
After being involved in 38 of these encounters in 3 days, I feel well placed to share some thoughts on what makes a successful Data School interview.
The Presentation
Practice
It really comes across when you've practiced delivering the presentation. It feels professional and like you've really prepared for the interview. Presenting solutions to clients is a big part of what we do at The Data School. We want to see someone who has put time into planning how they're going to present their findings to us.
Research your topic
Your data-set could be on anything! DS35 are looking at shark incidents, DSNY2 were looking at squirrel behaviour in Central Park. Personally, I can't wait to see what's next.
We want to see that you've done some work looking into your topic. In The Data School you'll have the opportunity to work across industries. You'll need to learn about them quickly. This is a nice way for you to show us your aptitude for this sort of thing.
Don't read us your viz
Your dashboard will have a series of visualisations. Some of which will be really easy to interpret from the digestible way you have chosen to visualise the data using Tableau. Don't just read me the numbers and tell me what I already know!
Tell me something interesting about what I am seeing
Is there's an interesting metric or a spike in a certain year? Tell me something interesting about that statistic. Show me some of that research you have done into your topic.
Why is it happening?
I can see what is happening from your visualisation. Why is it happening? That's the question your user wants the answer to. Think about why it could be. Maybe it's another opportunity to show me some of that research?
Build on feedback
Feedback is an essential part of the job. We want to see how you receive and react to this feedback. In terms of the final interview, think about the feedback you were given in the initial application and phone screen stage. Make sure any feedback you received has been brought into your work for the final stage – we will be looking out for this!
The nature of feedback can come across negative, we are focussing on areas of improvement. It doesn't mean we don't like what you've done, we just want to make your work even better. We are trying to simulate a true consulting environment. Show us you can accept, consider and action all of the feedback you have received throughout the process.
Why not reach out?
The Data School is a friendly bunch, you can see our wonderful team of Data Schoolers here. If you want feedback for your work, find them on Twitter or LinkedIn and reach out – they'll be happy to help!
Our Data Schoolers have all been in the same position and are the true experts in how to get into the Data School, make use of them!
The Questions
Show us you understand the role
The term consultant can be quite vague. In our line of work it's actually quite specific. We want to see that you understand the role of a consultant, and how we add value to our clients. There is a big assumption that this is a purely technical role, this is not the case. Yes, there are technical elements; but this consulting. A consultant should be able to combine a technical understanding with the soft skills to communicate effectively and establish good working relationships.
Show us you understand the company
What does The Information Lab do? Why was The Data School founded? These are questions I would hope a candidate has thought about coming into a Data School Interview. We want to see you have done some research on the business and the industry we operate in.
Show us who you are
We're lucky to work with some wonderful personalities at The Data School – we want to see yours! Tell us about your hobbies, boast about some of the amazing things you have done and show us why we'd be foolish not to hire you. Also don't be afraid to think outside the box. We hear the same answers a lot. If you can approach a question in a unique way, this will really make you stand out from the crowd.
In Summary
Any job interview is a daunting experience, we get that. However, we don't believe in grilling people or making the day a gruelling process. We have 30 minutes, it's not a lot of time. Prepare for your presentation, research your topic and show us you understand the role and the company; this is a great starting point. Beyond that, try your best to relax and show us your personality, this is a company full of fantastic people – we want to see that you're another one of those.