<< Back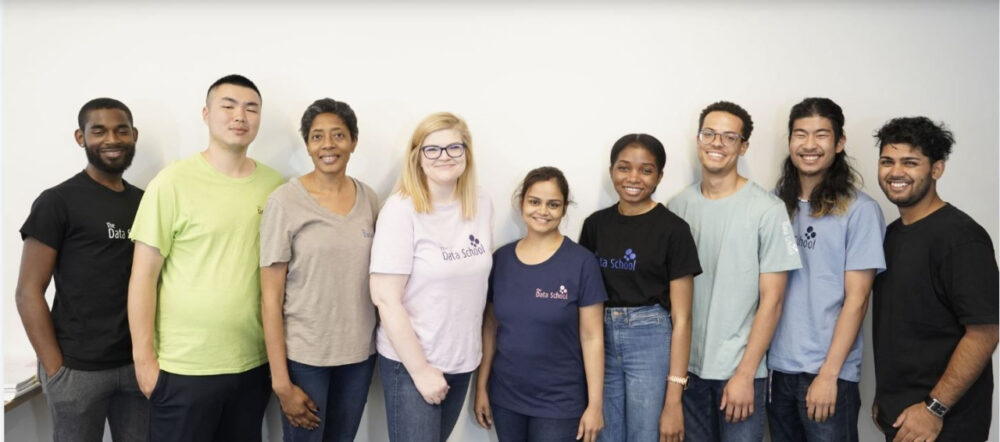 'Why should you apply early to The Data School New York?'
The deadline to apply for The Data School New York's second cohort DSNY2 is August 12, but you don't need to wait that long to apply!
Here are our top 5 reasons why you should apply early to The Data School New York.
Feedback
If you submit your dashboard at least a couple days before the deadline, we will send you written feedback on how you can improve your dashboard for a second draft. We welcome updates to your application viz if they are submitted before the deadline.
2. Peace of mind
Candidates who submit applications before the deadline will know earlier whether they have been accepted for a phone interview with our coaches. You could potentially even have your phone interview before the submission deadline.
3. Priority for interview scheduling
Candidates who submit earlier will have the first crack at scheduling their phone interviews, meaning more times available and more flexibility.
4. More time to get to know our team
The earlier you apply, the longer we'll have to get to know you. Our recruitment lead Collin is always happy to have a chat even before you submit an application. You can schedule a virtual or in-person chat with Collin via Calendy here. (link – https://calendly.com/collin-dsnyc/data-school-recruitment-1-1-s?month=2022-08)
5. Build your portfolio
Even if The Data School isn't your only option, you can use our application to build your Tableau Public (link to Tableau Public website- https://public.tableau.com/en-us/s/) portfolio with great looking projects that have had professional review.
If you're looking for advice from our Data Schoolers who have already been through our application process, you can take a read of their blogs which cover application advice, step-by-step Alteryx & Tableau tutorials here. (link – https://thedataschool.com/blog)
We hope to hear from you soon!