<< Back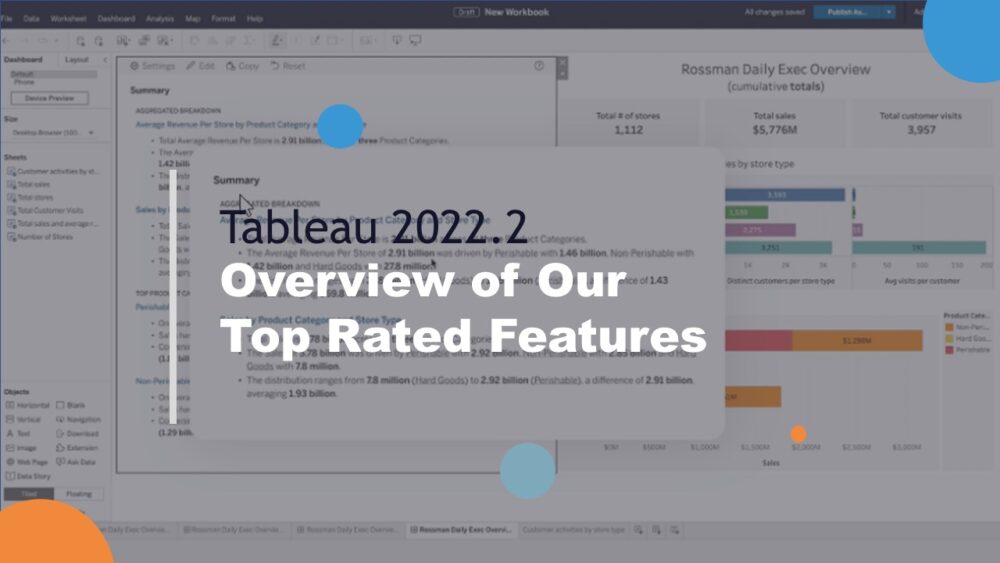 Tableau 2022.2 Overview of our Top New Features
Tableau 2022.2 is here! We're always excited to see how each releases helps people make data-driven decisions faster and easier. You can see a full list of 2022.2's new features on Tableau's product page. In this post we're going to focus on the two features we're most excited about and show how they can help you analyse and scale your data more efficiently.
TL;DR
The two 2022.2 features we're most excited about are:
· Tableau Data Stories – not to be confused with the already familiar stories (a stringing together of dashboards and worksheets), this is an entirely new functionality. As of 2022.2, Tableau can now automatically describe, in natural language, what is shown in a visualisation AND what may not be directly shown or apparent at first glance. These automated narratives should help to streamline the ability of the end user to glean insights from their data – and is therefore an update to get excited about.
· New Prep Features – the 2022.2 update sees an array of new features added to Tableau Prep. Perhaps most importantly, the introduction of wildcard unions(!) and the ability to filter these unions on a variety of additional attributes. In addition to this you can expect to see some quality-of-life improvements, particularly around the ordering of columns, that should save Prep users a significant number of headaches!
Honourable Mentions:
· In-product Exchange – an extension to the extension gallery! This feature will bring the whole exchange into Tableau Desktop, meaning you will no longer need to head to a webpage and download a file in order to use templates, accelerators and connectors.
· Add Filter Object – the introduction of a new dashboard object that will allow end users to add their own filters to dashboards! No longer will dashboards need to contain endless lists of unnecessary filters, and requests for additional filters will be a thing of the past thanks to this self-service feature.
· Autosave when editing online – This feature will automatically store a user's work in an unpublished draft on the server. Users will still have to publish their finished edits, but the autosave feature will provide a safety net that should result in an improved online editing experience.
Tableau Data Stories
One of the most anticipated features in the 2022.2 update is the new Data Stories. Although similar in name, these are not the stories we are familiar with in Tableau (a collection of dashboards), but an entirely new functionality. The point here is that Tableau automatically describes – in natural language – what is shown in a visualisation, as well as describing what may not be directly shown or apparent in the visualisation. It is also possible to add or delete additional points to the automatically generated data stories. These can then be formatted in a variety of ways, including the use of conditions to adapt the stories to your particular use-case. This makes it even easier to analyse data and look far beyond what is visible to the naked eye.
If this wasn't already exciting enough, there is also the impact this can have on accessibility in Tableau to consider. With the contents of a visualisation now able to be pulled directly into a coherent written story, this can potentially allow those living with visual impairments to take insights from Tableau dashboards – through the use of screen readers – more comprehensively and dynamically than ever before.
You can see the feature in motion in the Tableau Conference keynote.
New Prep Features
The 2022.2 release includes some updates for Tableau Prep users to get excited about. Chief amongst them are:
Wildcard union: Starting in version 2022.2, you can now filter on additional file attributes, such file size, created date time, and last modified date time when unioning CSV, Excel, and Statistical files in the input step. These enhancements are going to be really useful – particularly in terms of created date time. You can't always rely on files having consistent naming conventions, so being able to pick up files based on when they were created or last modified allows a lot more flexibility to the user.
Columns: Sometimes when you're working with wide datasets in Prep it can be a real pain to drag the columns to reorder them in the profile pane. We have all accidentally merged a field of two in our time! Being able to switch to the metadata view and re-order fields from there will be significantly less hassle – making this a significant quality-of-life improvement for the habitual Prep users amongst us. What's more, the order in which you see your columns in Prep will now be guaranteed to be maintained in your output files! An improvement that will remove some frustration for end users.
Overall, these features are definitely going to be useful, but they don't necessarily have the biggest 'wow' factor. In many cases these improvements are more likely to provoke a reaction such as "I'm surprised this functionality didn't already exist!" rather than "This is going to change the game completely!". However, small improvements such as these are still progress and show that Prep is continually improving and moving in the right direction – towards becoming the tool that users expect it to be. Add in to this that we know they are working on exciting new developments in the background, such as multi-row calculations (as was announced on stage at TC22!), and it is fair to say that it is an exciting time to be a Prep user.
Honourable Mentions
In-product Exchange
For those who use connectors, templates or accelerators this will prove to be a welcome addition to Tableau Desktop purely from a convenience perspective. Where before you would need to go to a webpage and download a file from the Tableau Exchange, all of these trusted resources will now be available within Desktop. Simple, slick and convenient – it is hard not to like updates such as this.
Add Filter Object
It is a situation any dashboard developer will be all too familiar with. You design a dashboard, and before you know it your end users come to you with an endless list of filters they would like you to add. Well no longer! The introduction of the Add Filter Object, when added to a dashboard, will allow the end user to add filters to a dashboard on the fly – meaning you will no longer need to add huge lists of filters to a dashboard that people may or may not use, as you can simply give the user the ability to add what they are interested in filtering by for themselves!
Autosave when editing online
Editing workbooks in the browser on Tableau Online is to receive a new Autosave functionality as of 2022.2. Where previously such edits could only be saved by publishing, edits are now continually backed up as an unpublished draft on the server. Thus, one can edit content in the web edit in several stages and return to the editing without either having to publish unfinished products, or having to edit the entire workbook in Tableau Desktop. This feature will also provide a convenient safety net should anything go drastically wrong as you will no longer lose your work – making editing online an altogether more pleasant experience.
Looking for more information?
Check out the Information Lab's Tableau Tim in-depth videos on 2022.2 new features
See all the new Tableau 2022.2 features on Tableau's feature page.