<< Back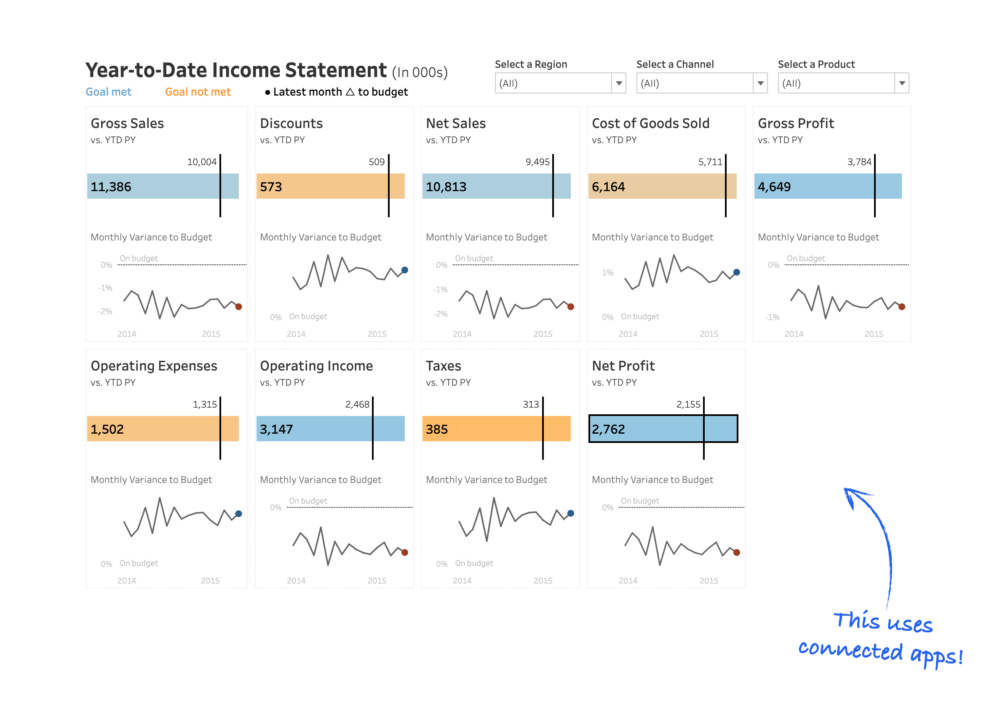 Tableau Connected Apps
The embedding of Tableau dashboards in third party applications and web pages has always had the ability to bring the magic of Tableau's data visualisation to the masses. It is the ultimate of all Tableau goals, allow the software to disappear and put the data at the fingertips of the end user.
Embedding dashboards in itself is really easy, Tableau even provide an HTML snippet with every dashboard via the 'Share' button. What has always been tricky is handling authentication. If your dashboard is public and accessed by either a guest account or from Tableau Public then you have nothing to worry about. When you need to be sure that the person accessing the dashboard is the same as the person who logged into your custom app the two authentication systems need to align.
If both your app and Tableau use either Active Directory or SAML then usually there are no more issues. If they don't then up until Tableau 2022.1 you had to fall back to trusted ticket which required the authentication system to have a static IP address. While this works just fine for on-premise systems it often causes problems with cloud applications. In 2022.1 Tableau made Connected Apps available to solve just this situation.
At The Information Lab we want you to achieve that ultimate Tableau goal and have the software disappear. We want you to know everything that's required to get started with embedding and connected apps. We have therefore created a couple of resources to do just that.
To start with there's my full tutorial using Tableau Connected Apps, the embedding API v3 and React.
To help you get started with both Connected Apps and the embedding API v3 Andre de Vries built the Embedding Playground which will not only demo the API but even write the starter code you need to get your embed to work.
Finally if you just want something to watch before you dip your toes into code here's Andre again talking with Sophie Sparkes about the Embedding Playground:
As always if you would like to know more or have an embedding project you would like us to help you with please contact our team at info@theinformationlab.co.uk