<< Back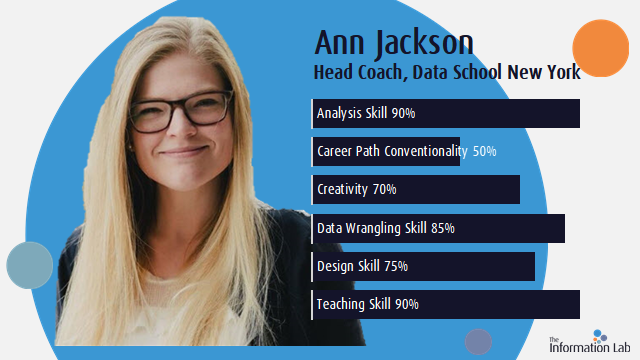 Meet the Team: Ann Jackson, Head Coach, Data School New York
Get to know a bit more about the team working at The Information Lab!
Ann Jackson is the Head Coach of Data School New York. Having spent the last 6 years in analytics consulting, she enjoys giving back and supporting new data professionals.
In her own words:
I love teaching new individuals how to work with data. It blends together problem solving and knowledge sharing and forces me to be a very clear communicator.
Ann Jackson is a cat and logic-loving individual dedicated to spreading her contagious passion for data visualization to the world. Ann is known for her clean and highly analytical visualizations, commitment to the community, and infinite love of all things data and Tableau.
In her free time Ann enjoys hobbies that involve both problem solving and creativity. She particularly enjoys playing board games (her favorite being a toss-up between Terraforming Mars and Viticulture) and coming up with new 3D printing design concepts.