<< Back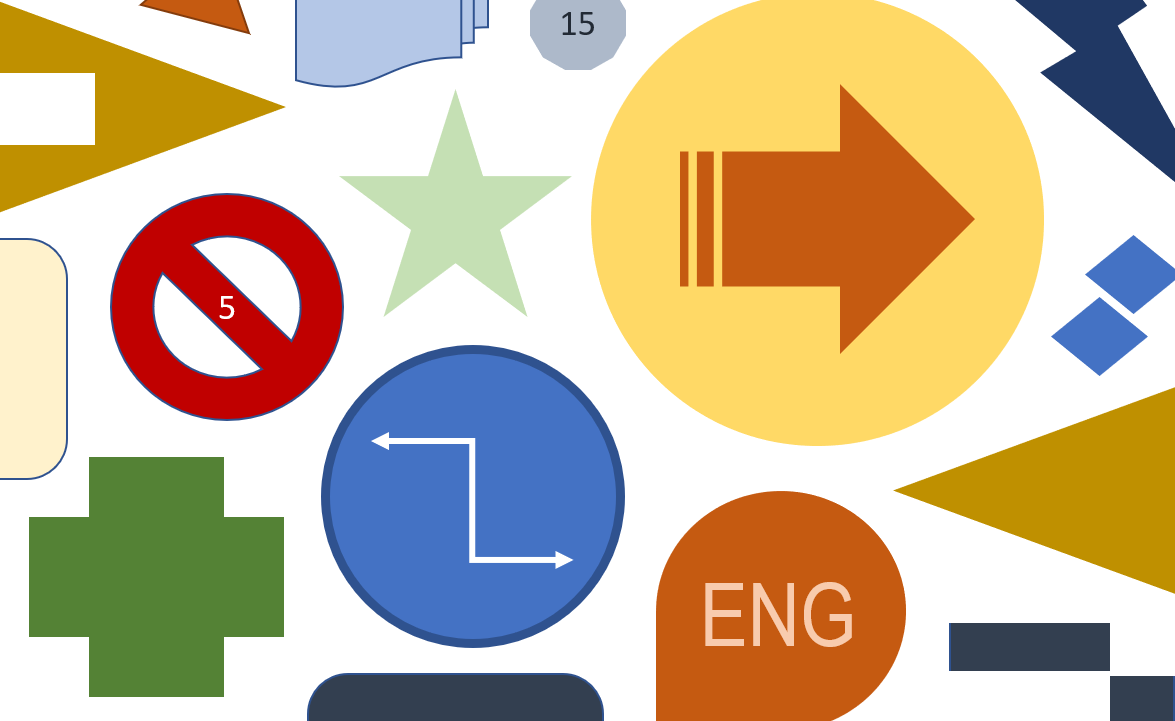 Make The Most Of Your Macros: Documentation and Custom Icons
There are a host of benefits to using macros in Alteryx: they standardise common tasks, keep things tidy, and are easy to share. Sometimes, they're are the only real way to solve a problem.
What's often forgotten is their presentation. Macros that are to be used across an organisation should feel like an integrated part of the toolkit, and that means having the qualities of any other standard Alteryx tool: icons, descriptions, and authoring information to track lineage and hasten troubleshooting.
Thankfully, adding this kind of documentation is quick and easy.
Configuration Pane options
With your macro workbook open, navigate to to the Configuration Pane on the left-hand side and click the 'Meta Info' tab.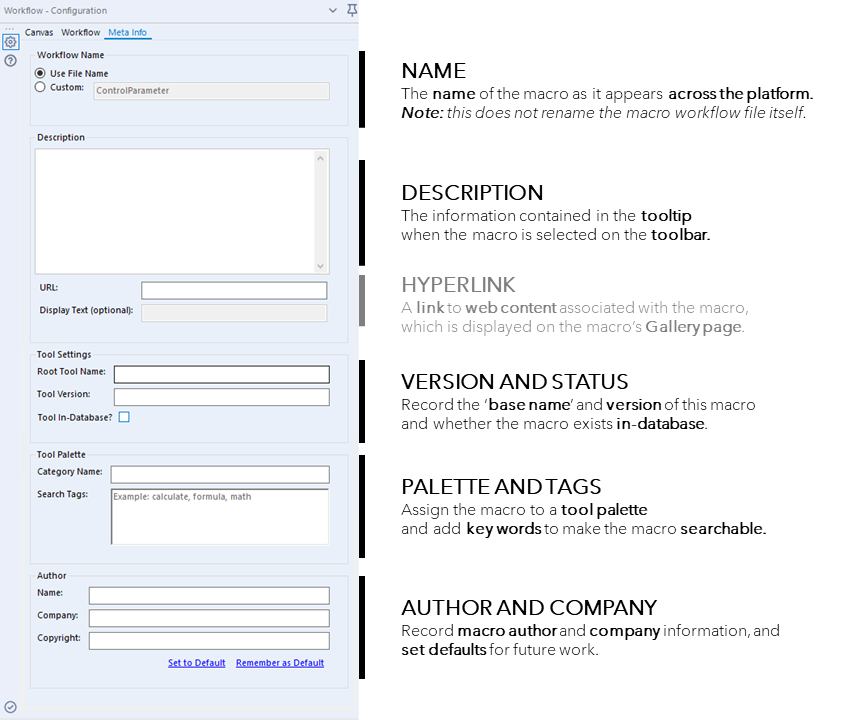 Interface Designer options
If your Interface Designer isn't visible, select the 'View' tab in the very top toolbar and ensure Interface Designer is checked.
When it's open, choose the cog icon to open the Settings tab. These options add the final touches: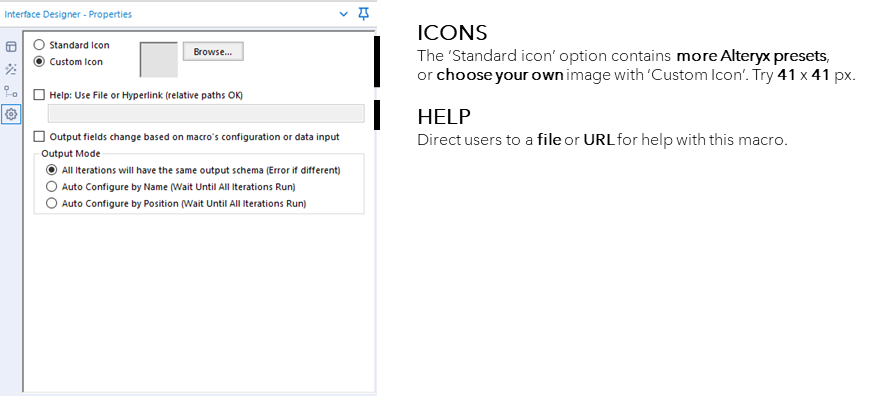 …and that's it! Take the time for these few short steps and make your macros the best they can be.