<< Back
Introduction to Blueprint Blogshots
In today's keynote at Tableau's Conference in Las Vegas, a key theme was the growth and development of analytics as a culture, including mentions of Tableau's new strategic methodology for analytics, the Tableau Blueprint.
The Tableau Blueprint is a constantly evolving methodology to help grow a data culture built around the Tableau Platform. The way to use it is to provide plans, recommendations and guidelines across different aspects of your business.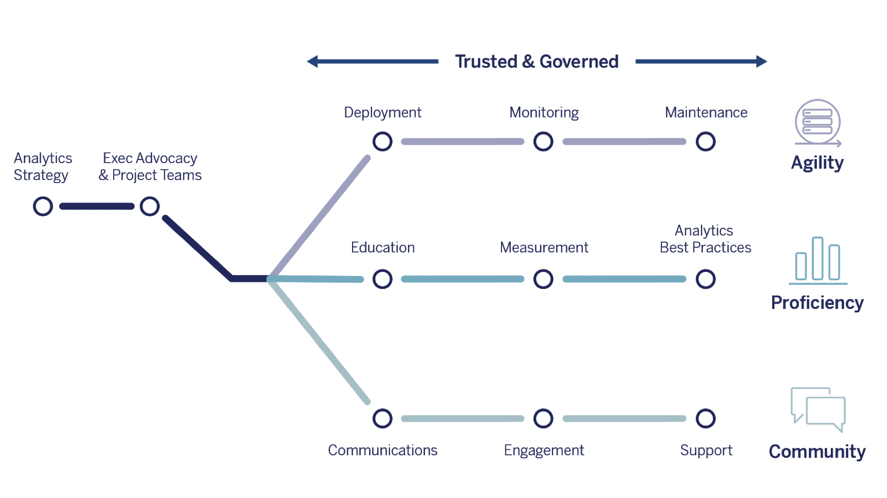 It will feature heavily as a track at the Conference, so do keep an eye open for the conference videos when they are released later on this year, as well as Tableau's own webinar.
#BlueprintBlogshots
Over the coming days and weeks, keep your eyes open for Blueprint Blogshots, digestible content which breaks aspects of the Blueprint down into applied steps. The aim is to have these posts no longer than 800-1000 words.
Each Blogshot will follow the same structure:
The Blueprint Section: The section name, why it matters to a business, and how it fits into the larger picture
Example Use Case: One or two scenarios showing how would the area of the Blueprint manifests into action.
Activities: What activities does Blueprint recommend, and how does this work in practice
Impact: How can success be ensured, what are common gotchas, and what are follow-up activities
Measurement: What are the KSI (Key Success Indicators) applied here and how is
What next?: How does this fit into the wider Blueprint picture and when should the section be reviewed
The objective is to increase the number of applied examples and use cases – and we'd love to hear from you about how each of these sections has been applied in practice.