<< Back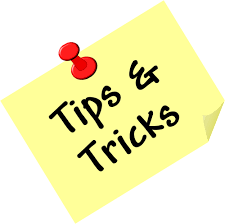 TC tips from the fast Laine…
As a first-timer to the Tableau Conference (TC), I wanted to prepare for it by getting as much as advice and information from those who were conference-pro's.
Here are the pieces of advice from six experts in the community who provide a varied perspective on how to approach TC.
These experts include:
Helena Schwenk, Global AR & Market Insights Manager at Exasol | @hmschwenk
Eva Murray, Tableau Zen Master, Co-author of MakeoverMonday, Tableau Evangelist at Exasol | @TriMyData |
Mark Bradbourne, Sales Consultant at Tableau | @MarkBradbourne
Lindsay Betzendahl, Tableau Ambassador, Consultant at HealthDataViz | @ZenDollData
Andy Kriebel, Tableau Zen Master, Head Coach at The Data School, Co-author of MakeoverMonday | @VizWizBI
Ravi Mistry, Tableau Ambassador, Tableau and Alteryx Consultant at The Information Lab | @Scribblr_42
Structure vs Flexibility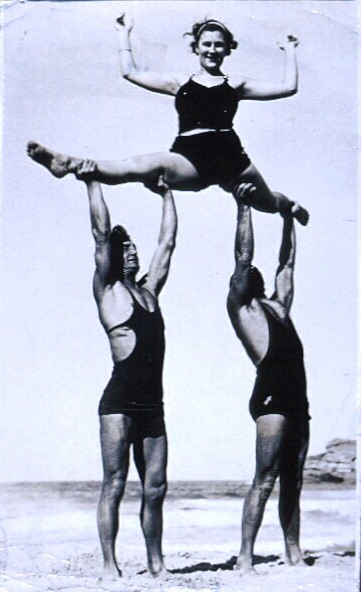 Structure:
Find the agenda and prioritise which sessions you want to go to beforehand. Tableau have already released their app with the schedule, which you can download on your phones (make sure you register in advance if there is one you really want to see).- HS
Go to all the Keynotes → The Keynotes provides the big picture, the vision for where the company is heading, key challenges and opportunities. -HS
Don't overbook yourself. Know that the hands on training are 2-3 hours and often overlap 2 sessions. -LB
Make sure to lurk around the Labs – this is where all the devs are and it's a great source of giving feedback to improve the software and to know of upcoming developments. – RM
Get meetings booked in the calendar! -EM
Use the breakfast as a way to catch up with people – bear in mind these are quite early, normally starting at 7am. – AK
The session by the Flerlage twins are a must go-to. -EM
Flexibility:
Pretend you are a journalist – be inquisitive about everything, be interested in customer stories and their experience with Tableau. -HS
After the keynote sessions ask customers what they thought of the keynote. This lets you gauge the range of experiences customers have around the features/experiences showcased in the keynote. -HS
Use the exhibition floor to talk to partners of Tableau and what they are up to. How are they pushing/selling Tableau? -HS
Let go of FOMO – most sessions are recorded and available on YouTube post-TC so don't worry about overlapping sessions, note taking or missing something. You can also download all the hands-on content after the conference to do on your own (those aren't recorded). – MB
Networking
Most of the people that go to TC will be already existing customers. Use their knowledge and existing experience to see what their challenges are, main blockers and where you might be able to help. -HS
You will find that groups just naturally form and it can sometimes feel isolating. Don't be afraid to push yourself into those groups and be part of the conversation. If this is too much, find someone that can make the connection and can introduce you to the group. -HS
If you find yourself in a conversation that you don't want to be a part of anymore, make an excuse such as "you need get yourself another drink" or " you need to catch up with a colleague". But ALWAYS remain courteous. -HS
Check out the expo hall – it's a great place to get swag and socialise. There is the Ambassador and Zen area and places to talk to the devs. If you don't know people, it's at least a place where people are there to talk. – LB
Don't be shy – you won't find a friendlier group of people in one place. – MB
Reach out to people before TC and schedule something in. – AK
Get ready for the ENERGY
One of the biggest things that first-timers might find overwhelming is the energy and community spirit there is in TC. -HS
Be prepared for a lot of enthusiasm for the software and the close knit community that Tableau has managed to create and don't be afraid to jump right in! – HS
Find the happy hours that Tableau puts on towards the end of the day in the expo hall or other places. Sometimes you can find some afternoon beverages and people socialising. It's a great way to connect and wind down. – LB
Schedule a brain date – it's a chance to talk more 1:1 with a small group of people. If you are new or coming alone it may be refreshing to not be in a huge crowd and meet people. -LB
Use Social Media
Get on Twitter – follow the #data19 hashtag to keep you in the loop of things. – LB
Getting Social
Data Night Out – don't bring anything other than your phone or TC badge. There is security to get through and 15-20,000 people shuffling in. – LB
Stay plugged-in after the conference, get involved with the community in some way, either through social media, TUG or some other avenue. It's a great way to stay excited and keeps the learning going all year. – MB
Definitely check out the Data+Women event – it's always a popular one and plenty of opportunities to meet people. – AK
Admin/Practical Advice
Wear flat shoes as you will be walking around a lot and bring a cardigan/jumper as the AC is always on blast. – EM
Leave your laptop in your hotel. You likely won't want to lug this around everywhere, unless you are doing MM, WoW or Dev Hackathon. Plus your hotel room is gonna be a decent walk away and you won't easily be going back to put it away. – LB
Take notes on an iPad, your phone or on paper if you need to. – LB
If you're taking notes during a conversation, don't forget to ask permission. -RM
Feel free to reach out to any of the experts listed above if you have any questions.
See you at TC!