<< Back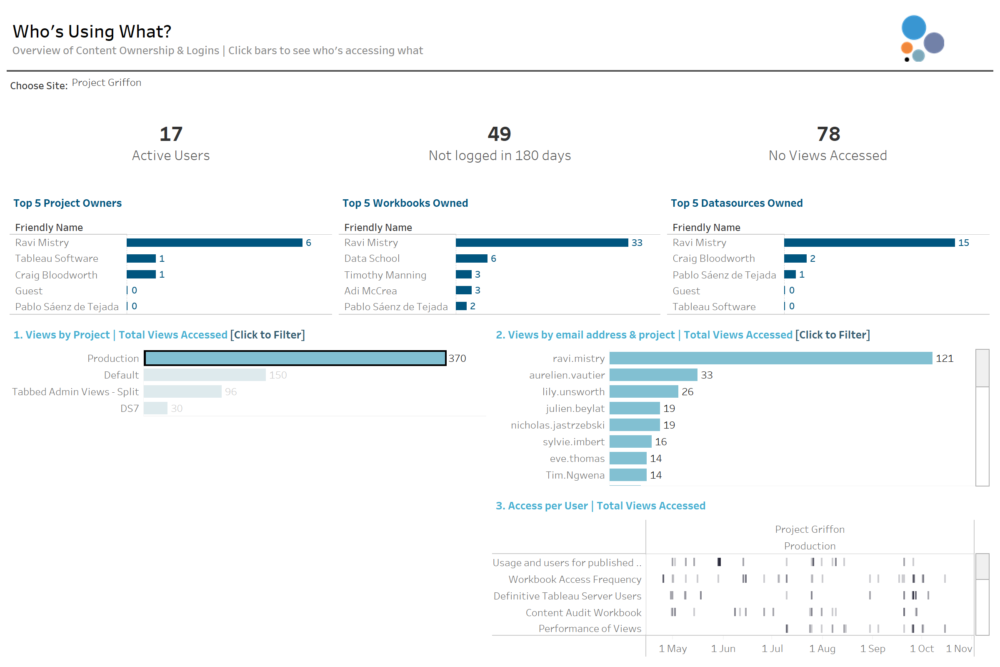 Project Griffon: Who's using what?

With Project Griffon, we want to share examples and started with you – the Tableau Community. The objective here is to share tools which use what you have in front of you to help explain more about what's going on. Please be sure to read the introduction to Project Griffon, and ensure that you have access to the Tableau Server Repository via the Postgres connection.
Who is using your content & why?
One of the more fundamental questions Tableau Server admins have is around who is using what content, for what purpose and where they're heading. What's the most popular content on the server? Which users are using workbooks the most?
In order to answer this, I used two of our favourite datasources when using Project Griffon. The first is the 'Audit Tables' datasource, and the second is Matt Coles' fantastic TS Users datasource.
Below, you can see both these datasources in all their glory in the 'Data Details' function.

You can find the Audit Tables joins in the workbook here, as it drives a lot of the views within Tableau Server, while Matt Coles' datasources can be found here

The above dashboard kicks off with an overview of the usage of the selected Site, and then headline statistics for the site with key project owners, workbook owners and datasource owners. This could of course be swapped out for more relevant metrics at your organisation.
The final section is perhaps the most powerful – clicking on a project (sorted by most views) will populate the User and Workbook section. This allows the administrator to look at who is most active within each project, and also the historical usage of the Tableau Server.
Find the file above – it's built to work on all versions of Tableau all the way back to Version 10.2
Hope this is useful, and any thoughts & feedback are always welcome!
Don't forget to change the repository details in the datasource details window, adding your password of course.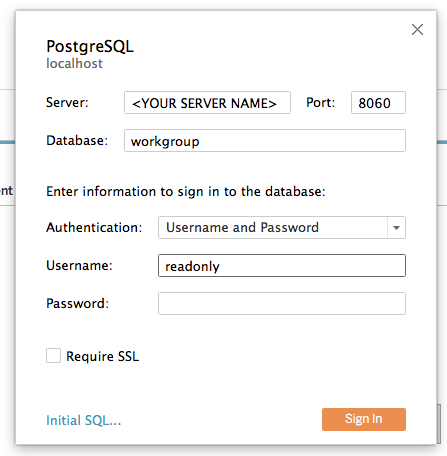 Please do share your feedback and experiences, and stay tuned for more #ProjectGriffon goodness!