<< Back
Tableau 2019.3 is here!
Tableau 2019.3 has been out for a couple of weeks now, so let's take a look at some of the new features, and explore some use cases for whats new.
It's packed full of loads of features as always, as Tableau's moved more towards all features, all the time than the BIG release, small releases it had in previous versions. In the last 3 versions, the product range has taken leaps.
So let's focus on 2 big name features, Explain Data and the Data Catalog.
Explain Data
This feature is born from Bayesian methodology, and really focusses on the 'why' question that folks ask when looking at data visualisations.
"Why is that point on this scatter plot such an outlier?"
"Why is this bar so much taller than others?"
"What's the driving force behind this data point being so negative?"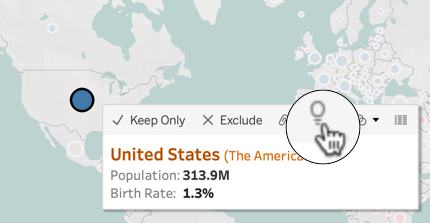 How do you do this? On Tableau Desktop and Server 2019.3, you can select one point (and just one mark in this version 1.0) and click this button. Once this is done, Tableau will analyse the mark in relation to the rest of the measures & dimensions, and give you some insights to get started.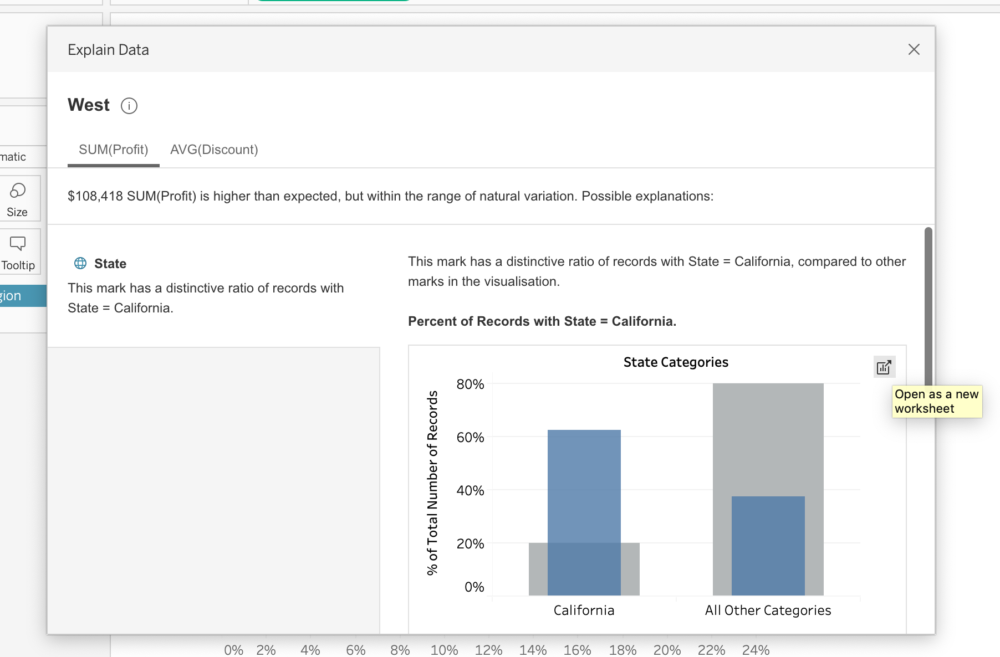 What I really like about this feature is that you can pop it open into a new sheet directly from the generated insight pop-up window. This means the flow of analysis doesn't stop.
Where is this useful?
Largely, this is a feature aimed at those who are looking for a small head-start with their own analysis – perhaps with a new data set which they haven't seen before – or perhaps a user who is curious about an outlier they spotted on their report on Tableau Server.
It's very much a version 1.0 feature, and there is room for it to grow – but for starters, it seems interesting to get that head start on analysis.
Find out more about Explain Data on Tableau's website, with links to a live demo environment to try: https://www.tableau.com/products/new-features/explain-data and watch a video here: https://www.tableau.com/learn/tutorials/on-demand/explain-data
Tableau Catalog
The Tableau Data Catalog was a feature which was shown as a testing feature in the Tableau Developer Labs at Conference (a great reason to attend the Tableau Conference!)
It's a Tableau Server only feature, and is part of the Data Management Add-On (https://www.tableau.com/products/add-ons/data-management: which comes with additional cost)
Behind this feature, the thinking is to allow your organisation to see the usage, impact and depth of the data used across the Tableau Server. Data Catalog can be split into 3 parts;
Lineage: Where does the data come from, where does it go (something something cotton eye joe)
Credibility: Adding tags about data freshness, certification and descriptions
GraphQL: Using this feature, you're able to pull meta data from other data management tools into Tableau.

Above you can see lineage in action – it's a very visual way to move up and downstream with your data.
I really like the feature which focusses on credibility. Adding in information such as Contact, who certified the data source (certifying datasources was a feature added in 10.4) and the killer one – being able to set warnings about data quality.
If a database or table is depreceted, stale or being worked on – your users can find out straight away. How?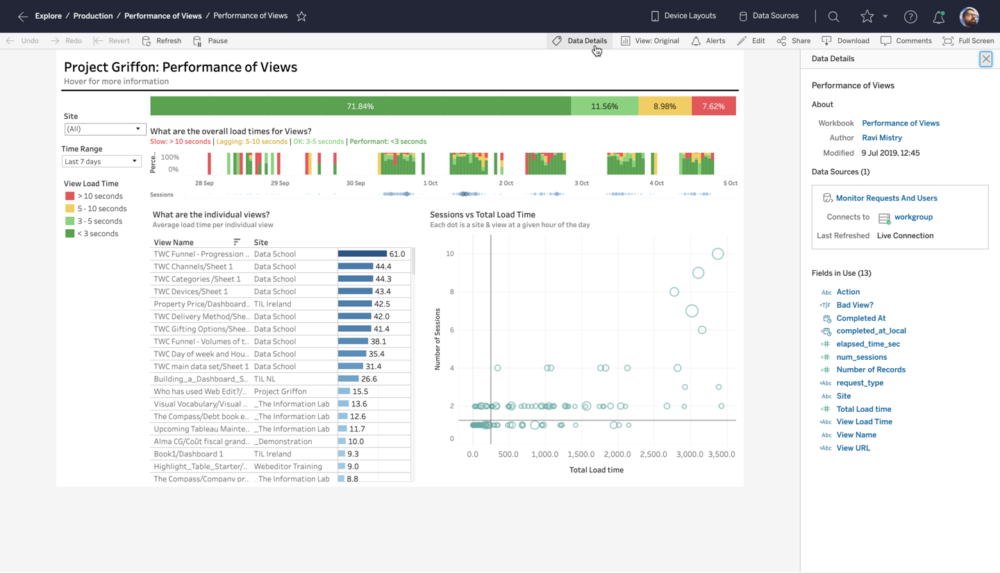 Users are able to click 'Data Details' to find out a whole host of information. What's in this view? Where does it come from? And how fresh is the data? This kind of information helps build and gain trust from users across and organisation, so they're able to feel confident that the data they are using is the best it can be. For administrators, the Data Catalog helps to manage and curate datasources to the best of their ability.
We're huge fans of the Data Catalog here at The Information Lab, and think it'll really help democratise and lower the gates & understanding of data at organisations.
Find out more about Tableau Data Catalog on Tableau's website with a live demo environment here: https://www.tableau.com/products/add-ons/catalog and watch a video explaining it more here: http://www.tableau.com/learn/tutorials/on-demand/tableau-catalog