<< Back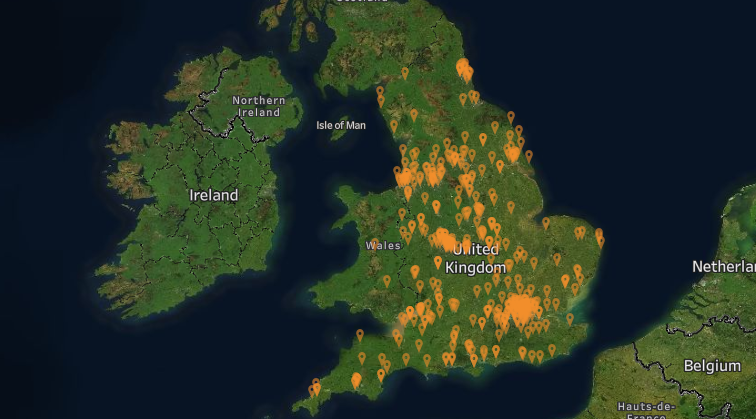 NHS A&E Geospatial Data
A quick blog post containing spatial data (A&E Provider Locations, including NHS Region, LSOA and UK Ward descriptions) – Click here to jump to the download link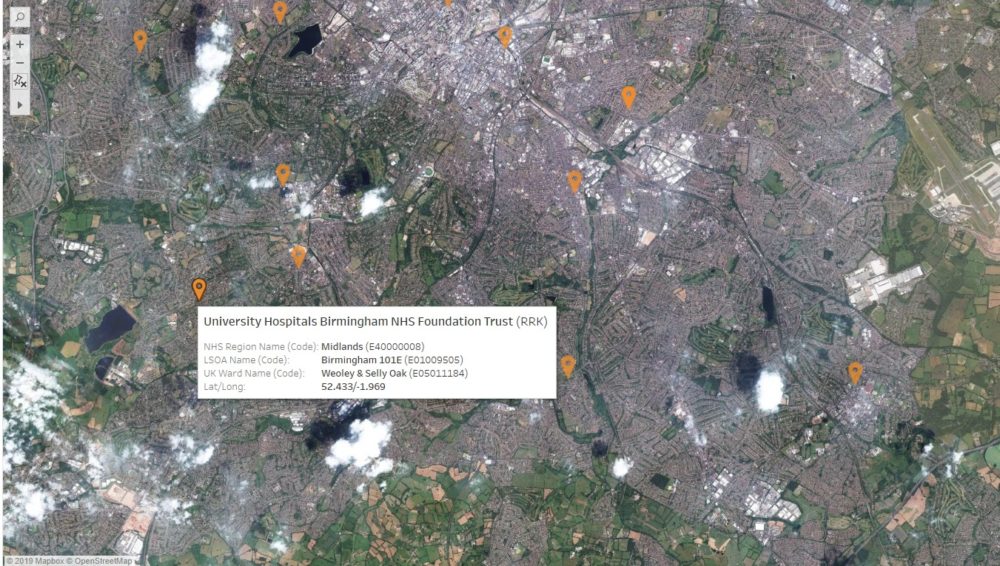 As part of a bigger project, I've been working on A&E data from the NHS. This data is publicly available and comes with a Provider Description and Provider Code. However, there are is no spatial available for the providers.
I set out to collect the location data of the providers to enforce the data and managed to collect 410 longitudes and latitudes for A&E providers of the NHS using google maps.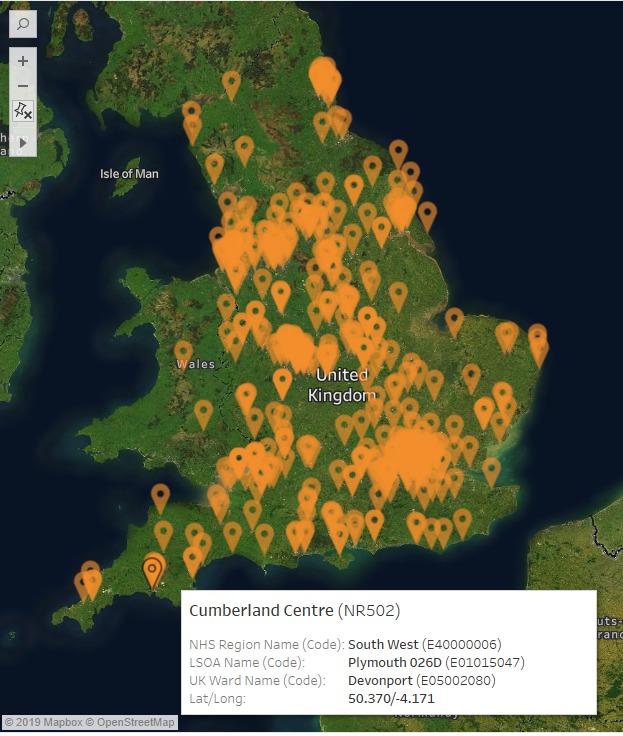 Upon searching for a provider in google maps, the URL will contain it's latitude and longitude.
https://www.google.com/maps/place/Aintree+University+Hospital/@53.4656706,-2.9317603,17z/data=…
These can separated by splitting the field on the "@", followed by "," through tools such as Alteryx.
Using the ERSI UK open data portal, I imported the spatial files from the Office of National Statistics on NHS regions (2019), Lower Layer Super Output Area (LSOA) and UK Ward locations to allow for the spatial matching of the extracted longitudes and latitudes.
The Data is available from data.world as a .csv, .yxdb, .hyper and .shp
Feel free to use this data for your own projects, but please note that all the A&E Provider Locations were obtained through google maps and are not verified by any organisation.
The Spatial data from the Office of National Statistics is free to use for commercial or private purposes, but don't forget to reference them!
See the Copy Right National Statistics field in the data: "Contains National Statistics data © Crown copyright and database right 2019"
Feel free to reach out for additional data suggestions or if you have any other questions through Twitter or LinkedIn.