<< Back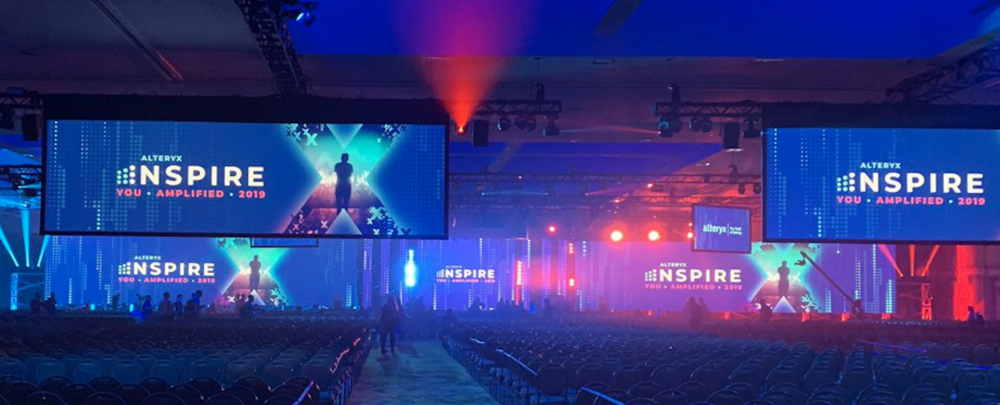 Why I attended #Inspire19 and why you should too!
This year's Alteryx conference was held in Nashville and was jam-packed with learning opportunities. As a certified trainer my objective was to gather use cases and best practices to enrich my classes, and here are my top take-aways.
Country music was at the heart of the conference. Dean Stoecker (Alteryx CEO) quoted the song "Burn" by Johnny Cash to echo an analyst's cry for automation. The next big trend in analytics is to get rid of repetitive tasks. If analysts have Alteryx they can automate the manual work and have time to collaborate. This in turn will speed up decision-making and improve revenue growth.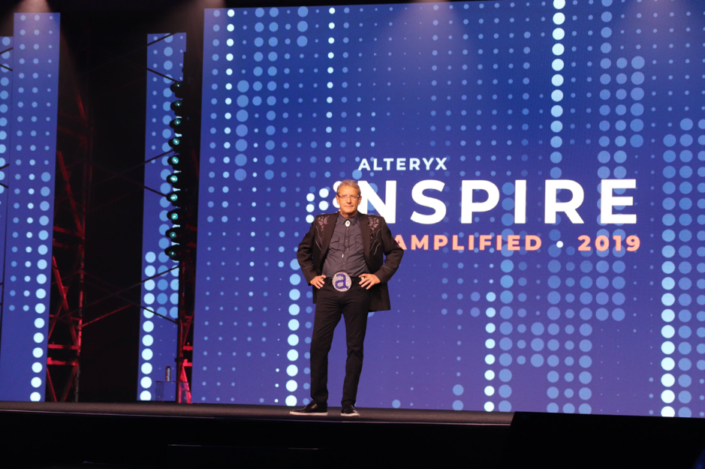 #1: Learn from brilliant minds
Malcolm Gladwell (author and 100 most influential people by TIMES magazine) challenged us to think whether data drives decisions in education. He used university admissions exams for law as an example. To put it in context, these exams are timed with numerous questions one must answer quickly to pass. Gladwell spins this into a different perspective: would you trust a lawyer that skim reads your case and is finished quickly or the one that takes more time and is thorough? You would probably go for the latter, but this person might not have even made it into law school. Data could be used to review such processes and ensure they resemble the real world. We as analysts should apply our skills to change society.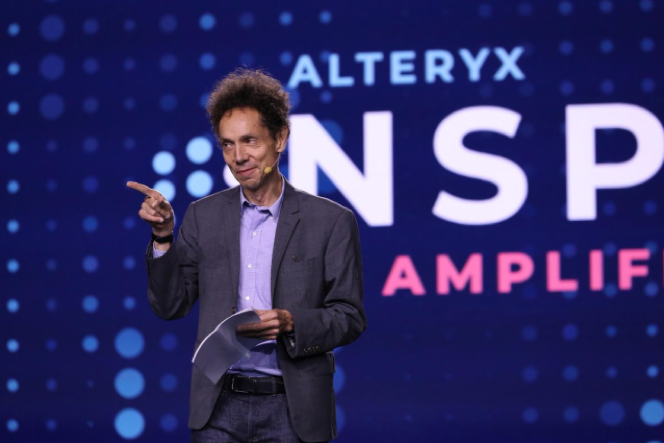 Deanna Sanchez and John Hollinsworth's (Alteryx ACEs) session "Across the Universe: Advanced Spatial Use Cases in Alteryx" was phenomenal. The duo presented two stories; one with an application in healthcare and the other as a disaster response. Deanna cleverly combines hospital, patient data and drive-times, to identify the best places to build new hospitals to underserved patients. John was inspired by fractals in nature to create dynamic maps using macros to repair electrical posts after storms.
Another session I enjoyed was "Decisions, decisions: optimizing with Alteryx". This was a technical walk-through of optimization methods by Dan Putler (chief Data Scientist). It was fascinating to see how you could make an appealing variety of wine by getting Alteryx. It could calculate the quantities of Shiraz and Grenache and stick to appropriate levels of alcohol and acidity content.
#2: Discover new features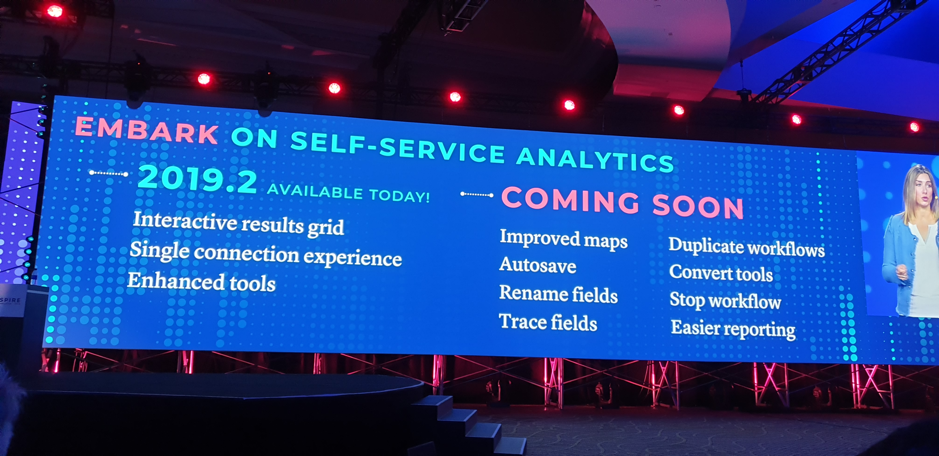 The following features are absolute game-changers of the many that were showcased.
Assisted modelling is a guide to building predictive models. The tool cleans and chooses appropriate predictor variables, whilst providing an explanation behind the modelling logic. It sets out to educate users on what the models are doing and why one model might be better than the others.
Smart-data grid allows you to directly interact with data. You can search and sort data, which makes the process of data exploration and validation simple and accessible.
Time savers include rename fields and trace fields. Remember when a workflow breaks when you change a name upstream? Rename fields will dynamically solve that. Additionally, how many times have you noticed a field is missing in your output and you need to look back to find the missing data. Trace fields will solve that.
#3: Get involved and show support
There were local musicians dotted across the entire conference ground, as well as many interactive activities. Phil, Paul and I helped run a hands-on session called the Great Escape. It was a fun Alteryx challenge in which teams had to find a missing guitar in Nashville. The game included scanning tweets and parsing Lost & Found phone numbers.
The cherry on top were the team's celebrations for being awarded Global Partner of the Year and Philip's accomplishment of winning the Alteryx Grand Prix.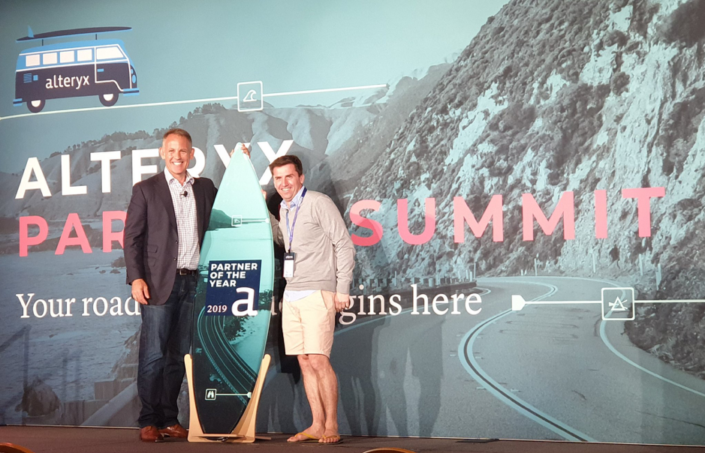 The conference was a great opportunity to further my knowledge. I encourage you to try it, whether it is getting inspiration from experts, seeing new capabilities or taking part in activities, there's something in it for everyone. I cannot wait to see what Alteryx has in-store in New Orleans next year!
Sasha