<< Back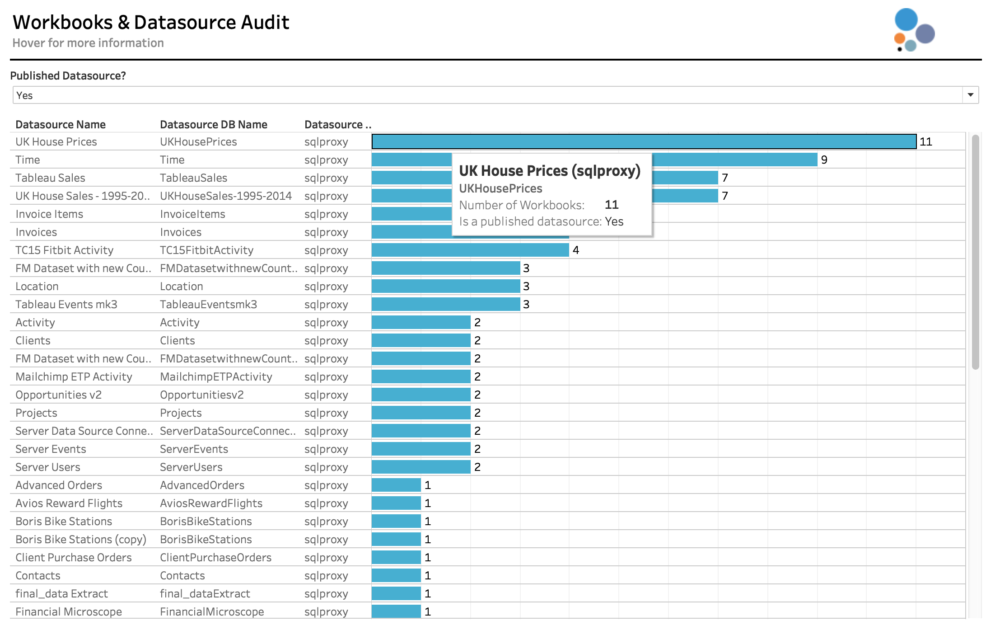 Project Griffon: Datasource & Workbook Audit

With Project Griffon, we want to share examples and started with you – the Tableau Community. The objective here is to share tools which use what you have in front of you to help explain more about what's going on. Please be sure to read the introduction to Project Griffon, and ensure that you have access to the Tableau Server Repository via the Postgres connection.
Ask and ye shall receive!
The first Project Griffon blog of 2019 comes via a request from Sam Parsons. Sam's sent a lovely tweet sharing his positive experiences with the workbooks that have been shared so far, and also came with a question he had. In response, this workbook was created.
In preparation for an upgrade, Sam was looking to clean up his Tableau Server and figure out which datasources were being used by which workbook. So I returned to Matt Coles' fantastic resource once more (document for data sources) and dug out the TS Connections datasource.
TS Connections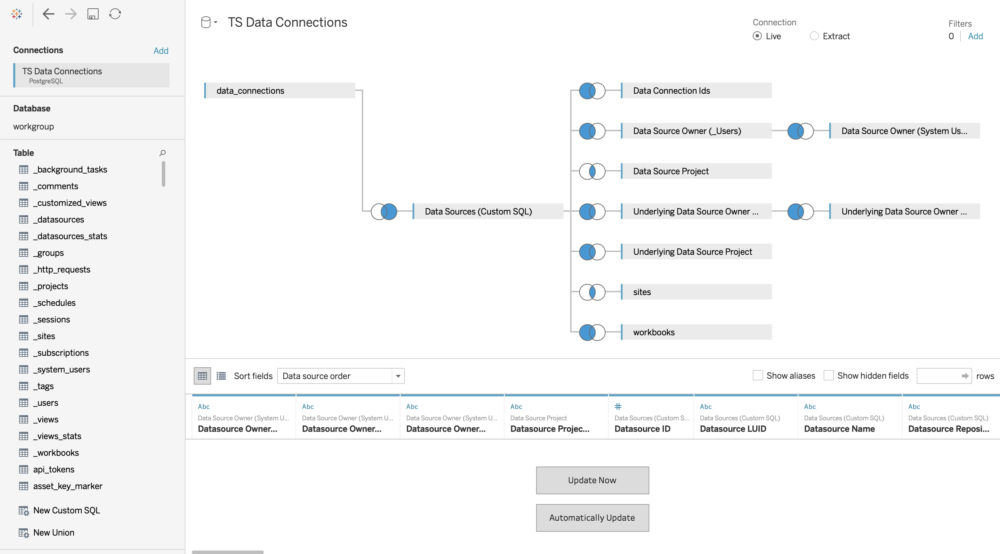 Given this datasource is one you can download directly from that forum document by Matt, I'm not going to to dwell on it too much – but I will say it's an awesome look into some Custom SQL and also a feature I had no idea existed.. the ability to rename tables in this join pane so it's easier to understand.
The Workbook.
The workbook itself is fairly straightforward; it's a bar chart and a table, with an action filter which excludes the table when it's not being used. A nice little disappearing trick. As before, Matt's TS Connections datasource is very well curated and documented, but for context, here are my two sheets;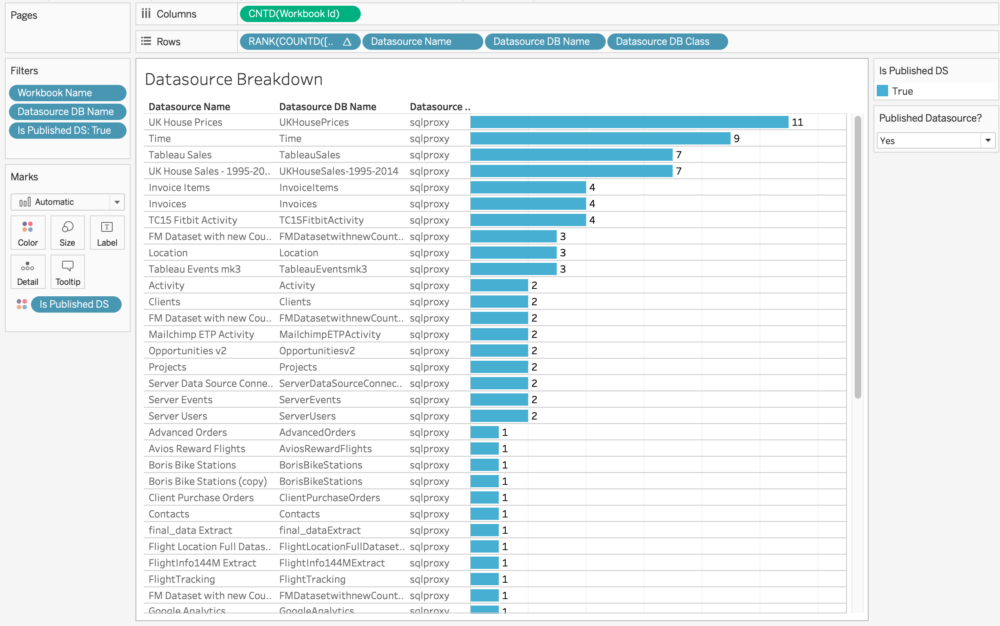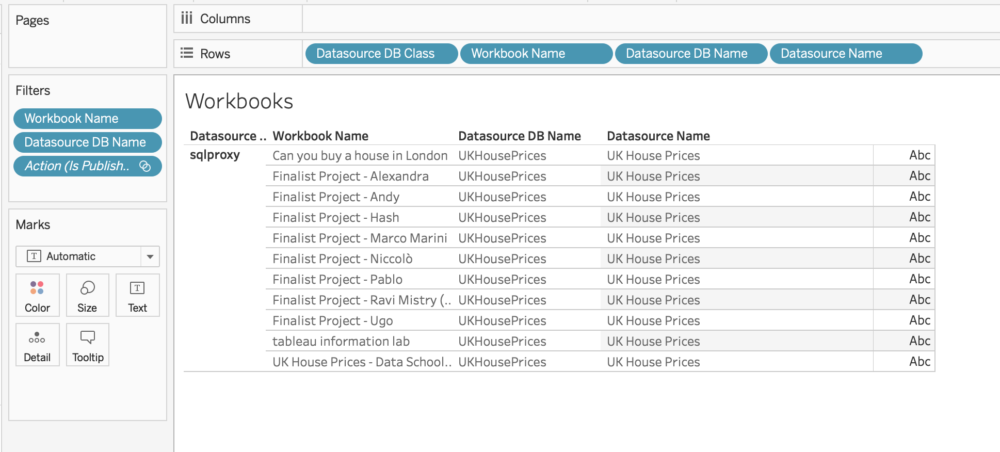 So what does the finished product look like?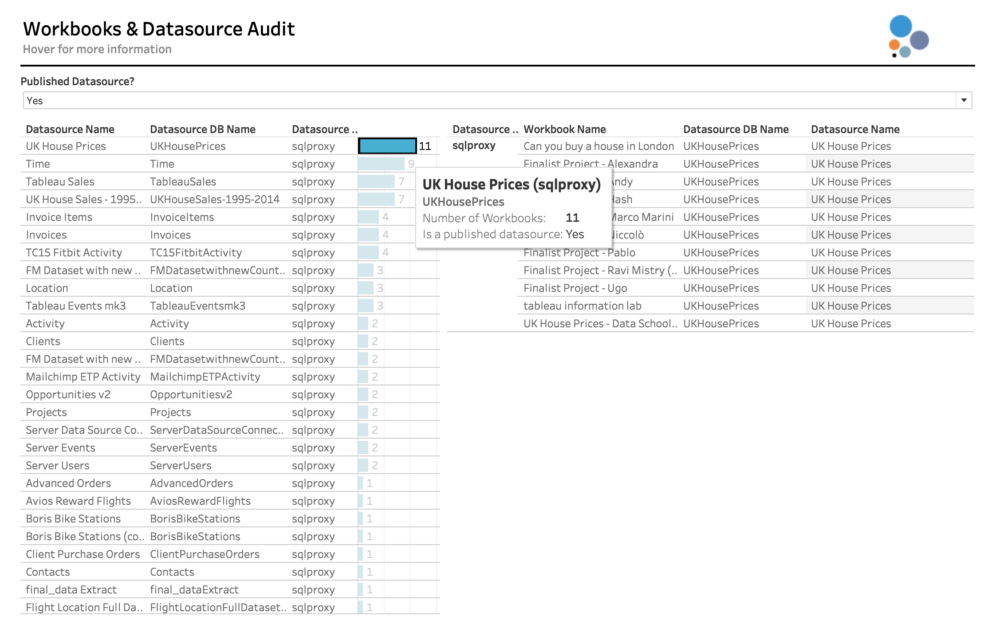 Share the love!
Hit the link above to download the workbook and play yourself!
Don't forget to change the repository details in the datasource details window, adding your password of course.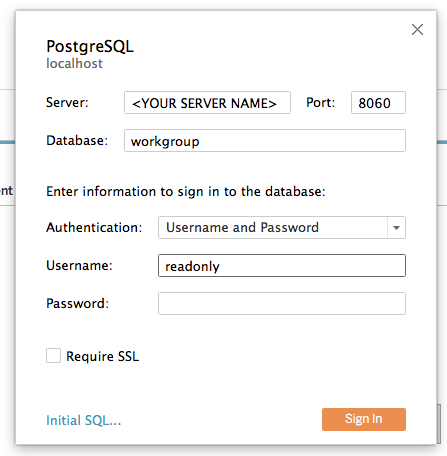 Please do share your feedback and experiences, and stay tuned for more #ProjectGriffon goodness!