<< Back
Project Griffon: Auditing Tableau Server Content
UPDATE 2023: Griffon has evolved! Our efforts to help people understand Tableau Server Usage is now part of the Tableau Exchange here – https://exchange.tableau.com/en-GB/products/643

With Project Griffon, we want to share examples and started with you – the Tableau Community. The objective here is to share tools which use what you have in front of you to help explain more about what's going on. Please be sure to read the introduction to Project Griffon, and ensure that you have access to the Tableau Server Repository via the Postgres connection.
Christmas is a time for giving
…and also trying to find out ways to audit your Tableau Server. We use Tableau Server heavily here at The Information Lab, which is fantastic for getting to grips with the edge cases – but it also means we publish there A LOT, and could be better at cleanup.
When getting to grips with learning about as much as I could about Tableau Server, and beginning to investigate the potential of the Postgres repository, I discovered the Server Admin section of the Tableau Community Forums. Whilst also being a great place to ask and answer questions, there's also a whole section on Custom Admin Views – which includes a document for data sources which you can plug and play! Huge props to Matt Coles of Tableau for creating and providing these.
TS Content
One of these datasources is named 'TS Content'. Given that this datasource is available to download, I'm not going to share the usual diagram with all the joins. But here's a snapshot of what's included: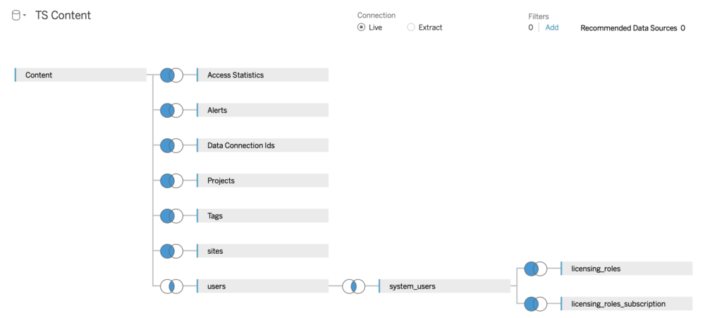 The best part of the data sources that Matt Coles has created isn't just that they're just there to download and get stuck into.. It's the fact that they're SO well documented! Look at this.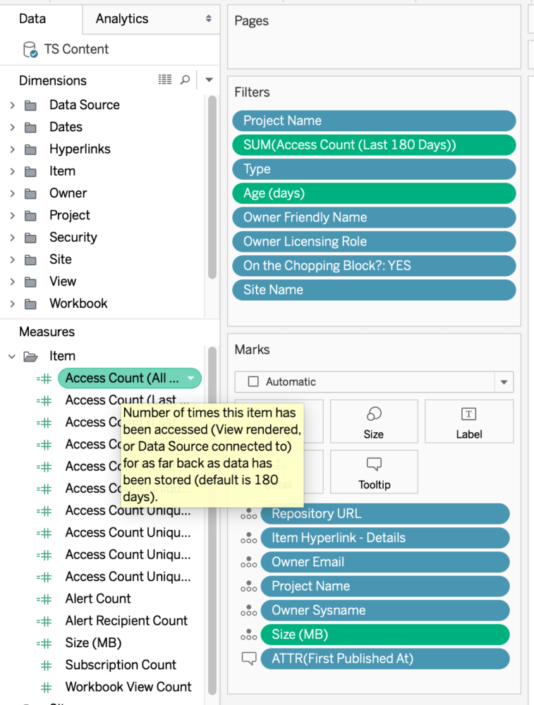 Using this datasource, and a few of the views that Matt has built as inspiration, the auditing workbook was born. This workbook has two purposes;
The first is to help show what's on the server. This helps have a glossary or log of the content which exists on Tableau Server. The dashboard is below.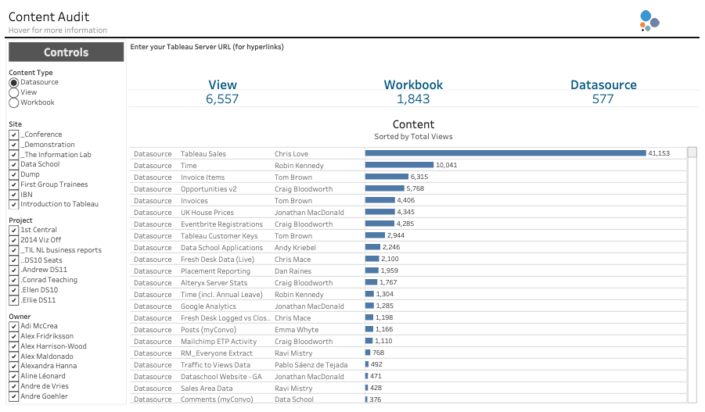 This is a summary view of all sites and data sources. As you can see, this can be filtered and controlled on the left hand side with different configurations. Also a great overview for what is what on Tableau Server.
The second focuses on 'stale' content: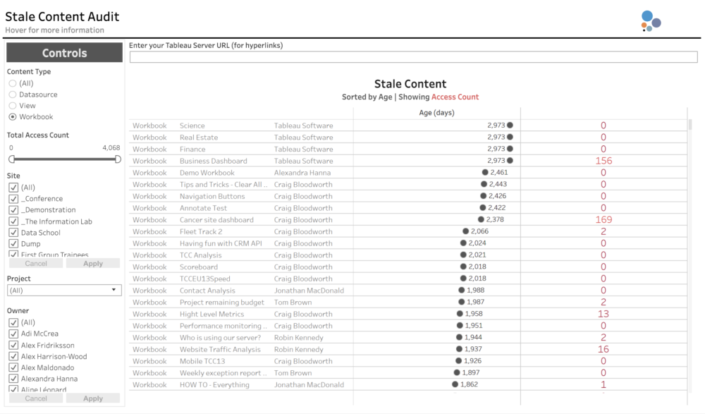 Share the love!
Hit this link (Stale Content_v10.5) to download the workbook and play yourself!
Don't forget to change the repository details in the datasource details window, adding your password of course.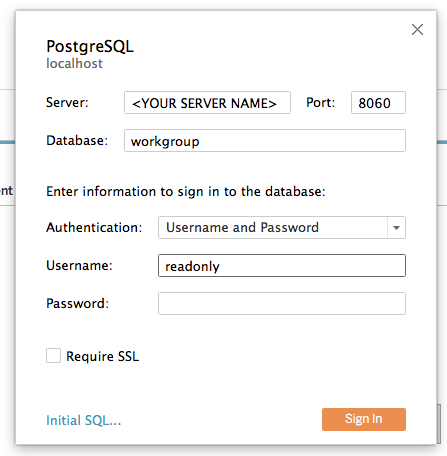 Please do share your feedback and experiences, and stay tuned for more #ProjectGriffon goodness!