<< Back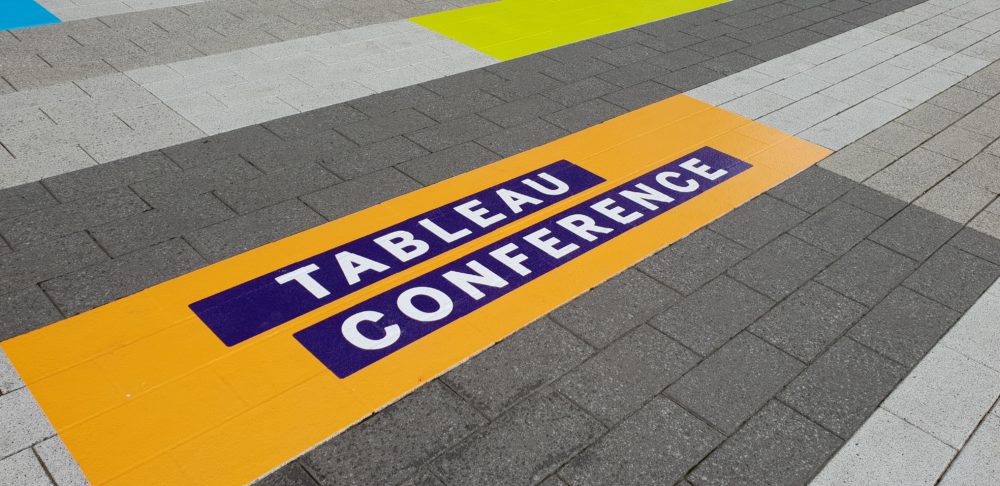 TC18: Devs on stage and future Tableau features
It has been already two weeks since the start of TC18 in New Orleans so it's a good time to do a quick catch up about one of the most popular moments of all the conference every year: Devs on stage! They showed very interesting features, some of them already available in Tableau 2018.3 and others that will be available in future releases, so here's a list of all of them and the version you will have them ready. Remember also that you can test some features before the official release via de beta program.
Dashboards
Significant amount of new features available for dashboards and design, in my opinion especially interesting the transparent options, navigation buttons that will simplify navigation through dashboards and the mapping additions.
Transparent Vizzes: 2018.3
Transparent Zones: 2018.3
Toggle Zone Visibility: 2019 (version not specified)
Vector Map Tiles: 2019 (version not specified)
Map & Layer Styles: 2019 (version not specified)
Navigation Buttons: 2018.3
Export to PowerPoint: 2019.1
Collaboration
Probably this list is less impressive initially but includes some of the kind of features that without much noise, makes the experience of using Tableau and especially Tableau Server much better across a company. My favourite? Automatic Phone Layouts, Tableau Public Attribution and Interactive Offline Preview. Also, most of them will be available really soon!
Tableau Public Attribution: They mentioned next year, but there's an inspiration option in the Public details of every viz already.
Alerting Side Panel: 2019.1
Tableau Mobile Updates

Biometric Authentication: 2019.1
Project Navigation: 2019.1
Interactive Offline Preview: 2019.1

Automatic Phone Layouts: 2019.1
Data
Another section that doesn't generate as much "woooows" during the conference but improves the experiences significantly and makes Tableau even a more advanced and solid product. My favourite? Multiple Table Extracts, and it's already available.
Multiple Table Extracts: 2018.3
Encryption at Rest: 2019 (version not specified)
Connect to data on the web: 2018.1

Drag and Drop File Upload: 2018.3
Federated Joins: 2018.3
Data Connection Dialog: 2018.1
Linkedin Sales Navigator Starters: 2019 (version not specified)
Developers
Tableau is open the platform more and more for developers with the Extensions, APIs and additional options that allows people and companies to use Tableau in much more ways that we could have imagine some years ago. They show during Devs on stage that they are not forgetting about developers, announcing more updates coming soon following the path started in the last year.
Extension Gallery Updates: Coming next year
Extension API Updates: Coming next year
Support for Webhooks: Coming next year
Analytics
This section is one of the most popular ones as it normally allows users to take Tableau to a new level on a daily basis and this year was no exception. If you aren't sure about how for example Set Actions can change the way we use Tableau and the kind of analysis you can perform, definitely I recommend you to see Bethany Lyon's sessions about Set Actions. It's definitely a game changer in the possibilities it gives us as analysts.
Filtered Nested Sorting: 2019.1
Parameter Actions: Coming Next Year
Set Actions: 2018.3
If you want to have a look at the complete video of Devs on stage, you can watch it on Youtube. You have also avaiable the whole list of sessions from TC18 on this playlist.