<< Back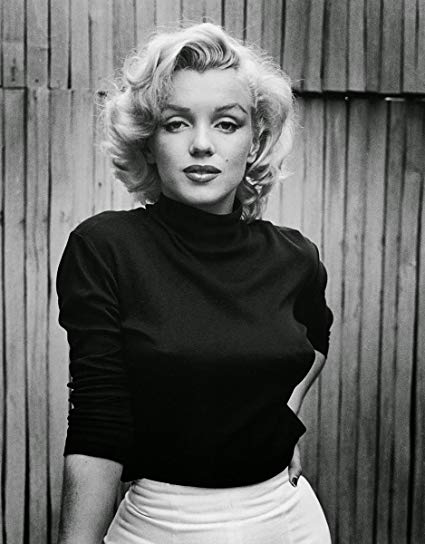 It's not all about the looks!
I recently helped a colleague of mine at Cargill, Chad Martin, work on a dashboard in Tableau, his first ever dashboard in Tableau (he is an Alteryx guy). This is the dashboard: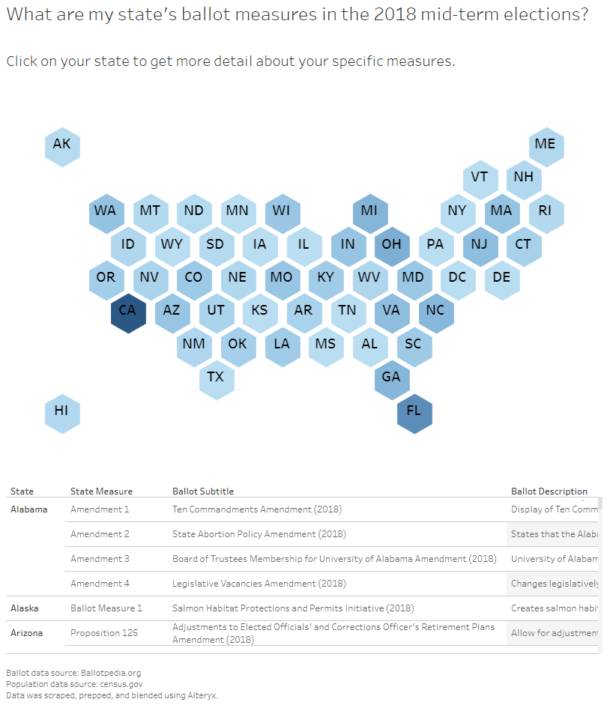 Interactive version here.
The first thing I helped him with was to solve the 'Alaska problem' and we followed this blog to build a hex map. We then used some dashboard actions to filter the table at the bottom from the hex map.
From spending no more than an hour helping him with this I learned a lot about the American voting system and how complex it can be. I cant imagine going to the voting booth and having to be knowledgeable about the different amendments to laws etc. In the UK we just vote for a person who then makes those decisions for us.
This isn't a pretty dashboard, its rough and there are still some things to clean up, but the point here is that it is extremely useful. It collates the need to know information and allows the user to simply find the information they need. It also provides the opportunity to explore further as the URL action takes you to the ballotpedia webpage.
A simple and intuitive dashboard which will hopefully aide the American public in their decision making.