<< Back
Workout Wednesday Live at TC18Europe
Workout Wednesday Live is now on at Tableau Conference Europe!
There are three levels of Workout Wednesday today. Completing any level can get you a chance to win either The Big Book of Dashboards or Now You See It. You'll need to be attending TC Europe to come pick up your prize from The Information Lab stand at The Data Playground (Level 0). You'll have to show your finished viz to one of The Information Lab members on the stand to be entered for a prize.
Here are the challenges…
Easy:
For Easy you need to show the 5 least profitable states by Region. All other states should be black.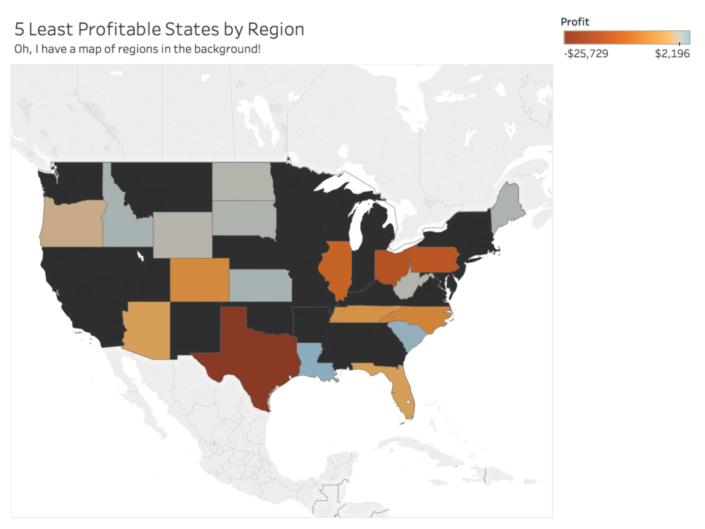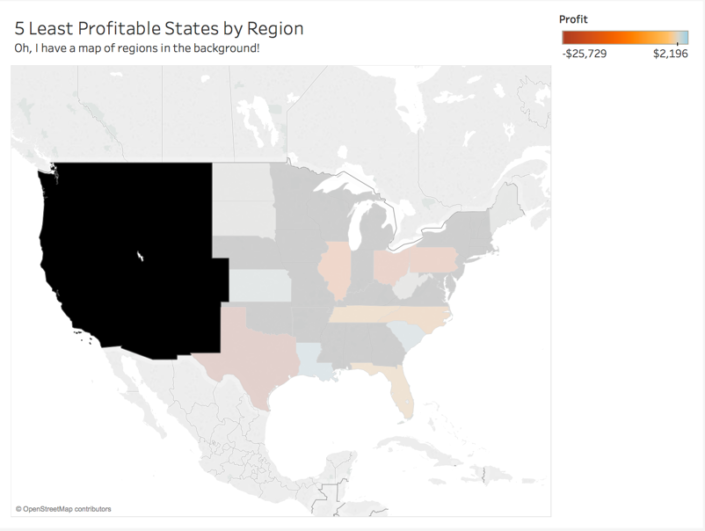 You'll need to download the data set here to get the same results.
Medium: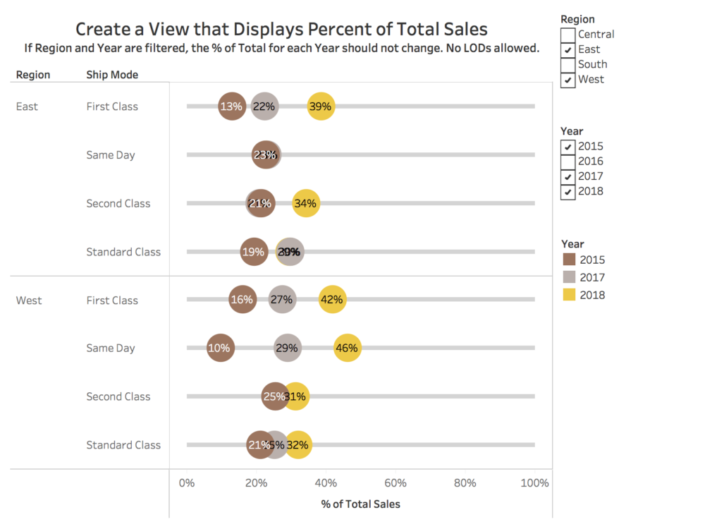 For Medium recreate the view above. If you filter out a year or region, the percentages for the years in the view should not change. No LOD's are allowed!
Download the data for the challenge.
Hard:
If you fancy a real challenge, try this out for size!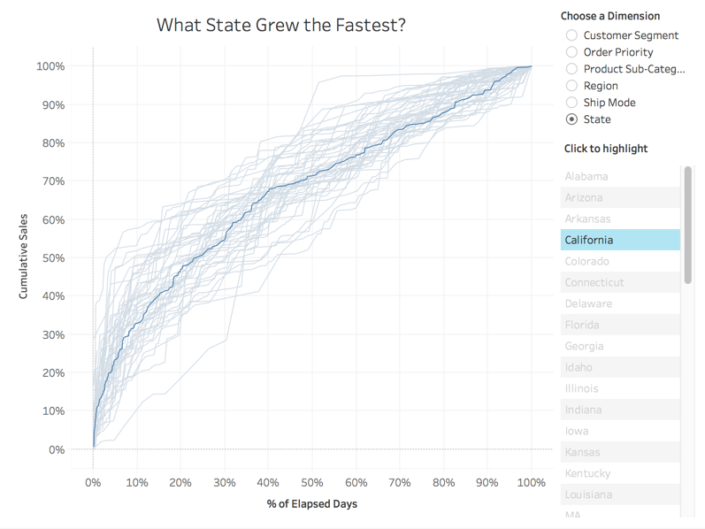 Show cumulative sales over time, by the percentage of elapsed days. You'll need to build a dashboard for this one too, where you can click to highlight a state and also to change which measure is in the chart.
Download the data for this challenge.
Need help? Feel free to ask any of our Information Lab consultants for assistance. Good luck!