<< Back
Workout Wednesday Live comes to Tableau Conference Europe 2018
Attendees of TC Europe 2018 will have the chance to compete in three levels of Workout Wednesday Live for prizes.
Workout Wednesday started in 2017, formed by Andy Kriebel and Emma Whyte of The Information Lab. Each Wednesday either Andy or Emma released a challenge: to re-create a Viz created in Tableau. In 2018 the challenges have continued under the reign of Rody Zakovich and Luke Stanke.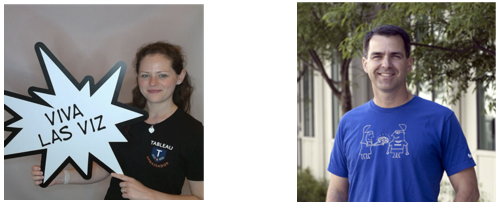 For TC Europe, Andy and Emma have prepared three new Workout Wednesday challenges; easy, medium and hard. Completing a level gains you a chance of winning. What's the prize? Either The Big Book of Dashboards by Steve Wexlar, Jeffrey Shaffer and Andy Cotgreave or Now You See It by Stephen Few. Both are great resources to further your Tableau and data visualisation skills.
The challenges will be released on Wednesday 4th July at The Information Lab stand at the Data Playground during TC Europe. Think you might need a hand to solve them? If you get stuck you can always ask any member of The Information Lab at the stand for help. Perhaps Emma or Andy might even be there to give you some tips.