<< Back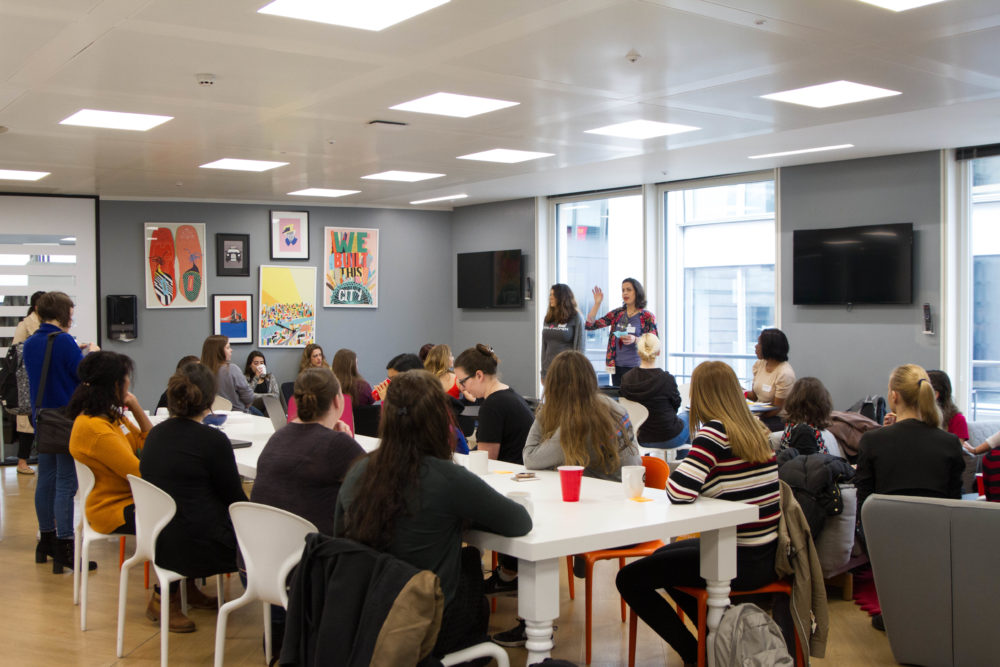 Be a Woman in Data Viz: The Data School Experience
Is a career in data viz right for you? Thirty-five females attended Be a Women in Data Viz to find out. The day's mix of training, data exploration and socialising gave these women a taste of what our Data School training is all about. Think you would enjoy the 4-month challenge? Let's break that down and find out.
A diverse group with a shared love of data
At the event, we had journalists,  market researchers, PhD students, all willing to give up their Saturday to talk data and learn Tableau.
In every cohort of The Data School, there is a unique mix of people that span the arts, business and science in their prior subject knowledge and a good mix of age & nationalities.
Thanks to our focus on what you can do with Tableau rather than what's written in your CV there are librarians and professional singers mixed in with biologists and mathematicians. The one thing that brings us all together is our data-driven curiosity and love of Tableau & Alteryx.
Fast paced Tableau training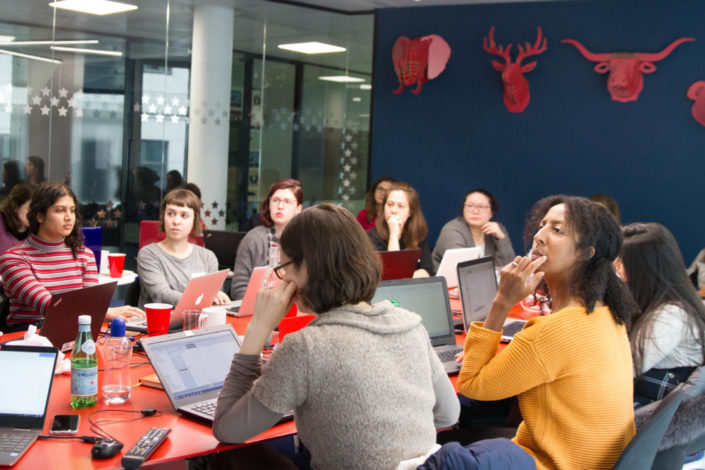 After a chance for some chatter and a bite to eat the group were split into two groups to get started with some Tableau training. A 2-hour hands-on workshop allowed everyone to create a dashboard exploring a week's worth of TFL Santander Cycles data.   This was also where personally I was most involved in the day too.  Being part of the DS, I have been given the opportunity to train others and it was great to pass on some Tableau magic to a room full of women.
The building out of a workbook with a whole bunch of new charts to explore is a staple of the Data School diet.  Head coach, Andy Kriebel likes to gamify things or mix things up a bit to keep you on your toes.  And once you've grasped the basics he'll be getting you to teach the rest of the room too.
Freedom to work on your own analysis or story
In the afternoon we had a Spotify dataset to explore streaming music habits and a data set from the Kiva website to look into the world of microfinance. This was a chance both groups to use the skills they had developed in the morning session to pick out their own stories, with lots of help and assistance available from the team of mentors form The Data School, Tableau and Data +Women.
During the Data Scool training, you are encouraged to work on your own personal projects and the whole of The Information Lab's international network of Tableau & Alteryx consultants is on hand to answer your questions on our work social media platform, Convo. And members of the core team will regularly drop into the office to do some teaching and help you out as much as they can between consultancy projects.  There are also chances to do this independent analysis during client projects, by expanding upon the guidelines of the client brief.
Presentations & feedback from friends
At the end of the day, we gave members of the two groups the chance to volunteer to present what they had been working on.  Four women bravely got up and shared their dashboards with everyone.  It was great to see such a wide range of stories being pulled out from the data after just one day of training.
Betsy took an in-depth look at the distribution of Kiva lenders across a number of different factors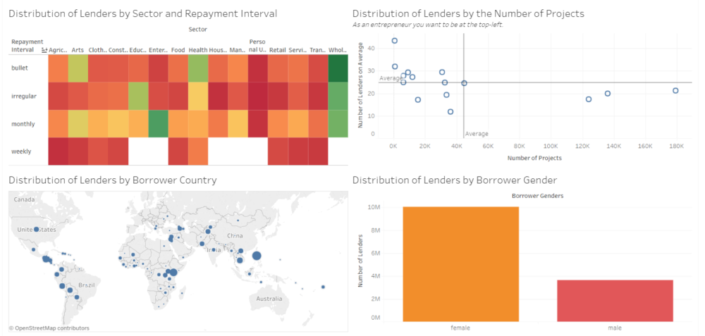 Safa Az-zahra used the Spotify data to look at whether having more songs in the top 10 chart means more people stream your music and how tastes vary across the world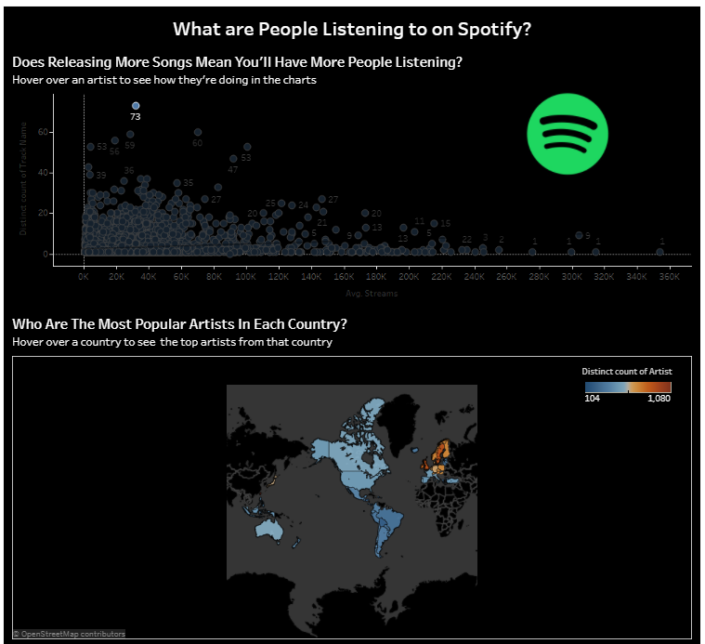 While both Aude Cazein & Zsoja focused in on the gender split of loans given on Kiva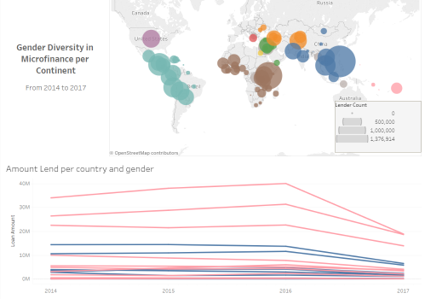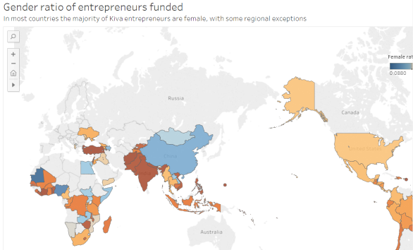 After all that it was time to relax, have a beer and ask the team any questions.
If coming away with new skills, a Tableau Public profile and access to a network of data enthusiasts to learn from and hang out with sounds like something you'd enjoy, then why not start your application for The Data School?
Thanks to everyone who came and made the day enjoyable. Hope to see your next viz on Tableau Public soon!
All photos by Natasha Kurakina