<< Back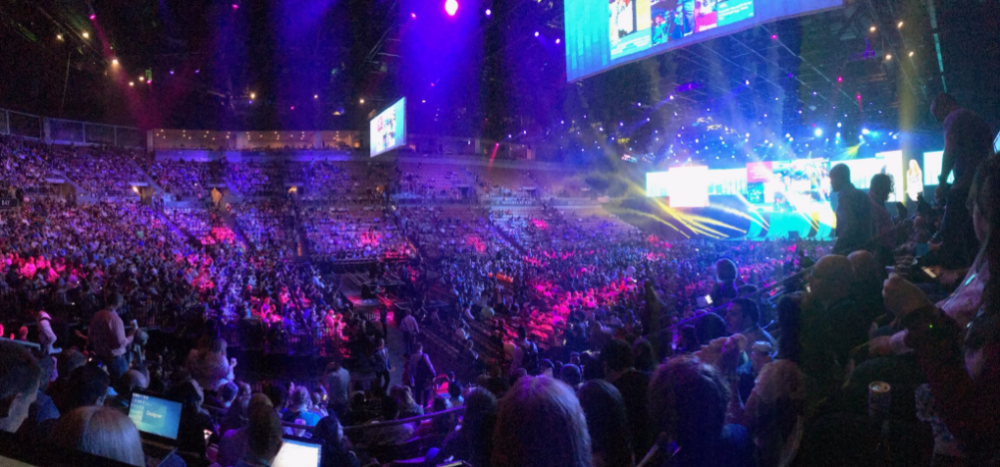 3 reasons to attend TC Europe 2018
It's conference season!
When I joined the Information Lab in 2015, I'd only been exposed to a small world of Tableau, and indeed data visualisation. In our third week, the first Data School cohort was taken to the London Tableau Conference to take our Tableau Desktop Qualified Associate exams – and immerse ourselves in the world which is Tableau.
And what a world we found.
With the Tableau Conference Europe just around the corner, I thought I'd share my personal reasons why people should invest in themselves to attend TC Europe.
1. (Other?) Customer Stories.
For my first conference, I had no real idea of how customers in different industries were using Tableau. So hearing these stories in the keynote, breakout sessions and also over drinks was a great exposure. It not only helped me understand the art of the possible, but get a broader understanding of on how expansive the market which Tableau operate in is.
2. Learning.
One of the biggest things I valued, and learned to value – particularly after going through the Data School – is the importance and how (relatively) invaluable investing in continued learning is. This isn't just standard "continued personal development" stuff –  this is bringing together the technical aspects and learning from different perspectives to approach the same problems.
3. Vendors.
The Tableau Conference is also a great way to meet the different vendors who have stands – it's a fantastic way to find out other complementary technology and software out there in the market today. So if you're invested in Tableau – or wanting to learn more – seeing who's exhibiting at the conference is a great way to understand the current landscape Tableau operate in.
Bonus: Fun!
I cannot iterate the added value that the Tableau Community brings – from events like Makeover Monday Live, the Keynotes (Garry Kasparov is speaking this year!) and Iron Viz Europe – there's loads going on, and who knows, you might just find your next hire at this event!
Oh, and did I mention the Data Night Out?
I'm really looking forward to this year's Tableau Conference Europe. See you there?