<< Back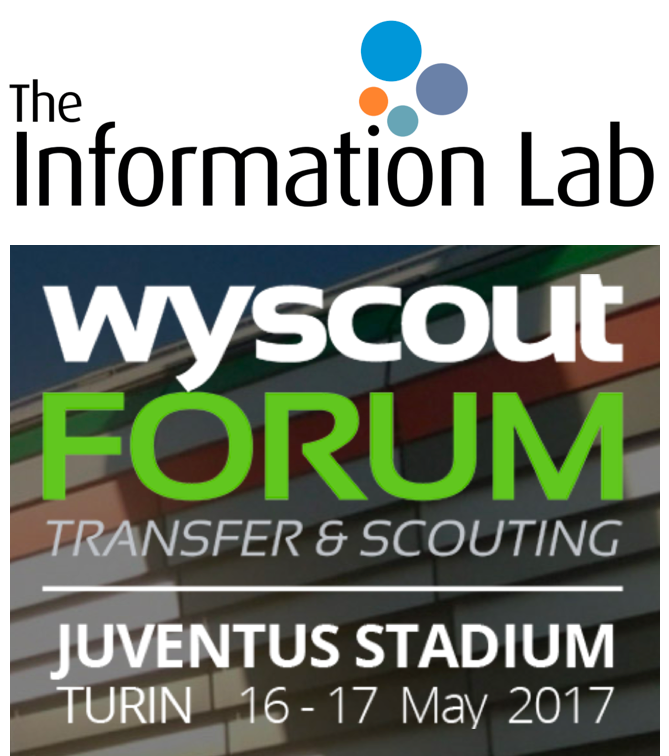 The Information Lab are attending the Wyscout Forum 2017 in Turin
The Information Lab will be in Turin on Tuesday 16th and Wednesday 17th for the Wyscout Forum in Turin.
Given the steady rise of data and analytics in sport, the Information Lab will be attending the Wyscout Forum in order to share how we can add value to clubs. Given the level of data which is now being captured, and the amount of money riding on the right investments & value-add from making smart decisions, we will be sharing what we can add using our skill with Tableau & Alteryx, two market leading tools.
As Europe's largest reseller of both Tableau and Alteryx, we ensure we are at the forefront of understanding how the software works, what its strengths and limitations are, what has worked and failed at other sports organisations and what it needs to build a successful analytical culture.
The amount of data collected in a single football match is huge – with around 2500 on-the-ball event data points collected, and even more when tracking data collects each player's movements every 25th of a second. In order to get more value and insight out of the data, interactive visualisations can be a dynamic way to communicate insights and quantify opinions while increasing repeatability – ultimately delivering in savings of both time, and money.
Our colleagues, Emanuele Farotti and Ravi Mistry are available to book meetings with & will be more than happy to speak about, and demonstrate the impact both tools can have within football clubs.
Below are a few examples of what our team have created in the public sphere, followed by a few blogs by our colleague Brian Prestidge.
Match Analysis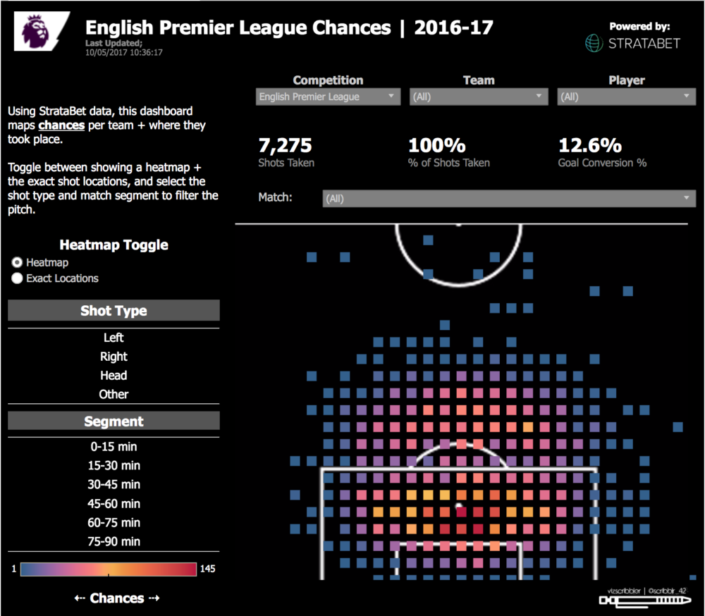 https://public.tableau.com/profile/scribblr.42#!/vizhome/StrataDashboardv1_2/PremierLeagueChances2016-17
Statistical Player Scouting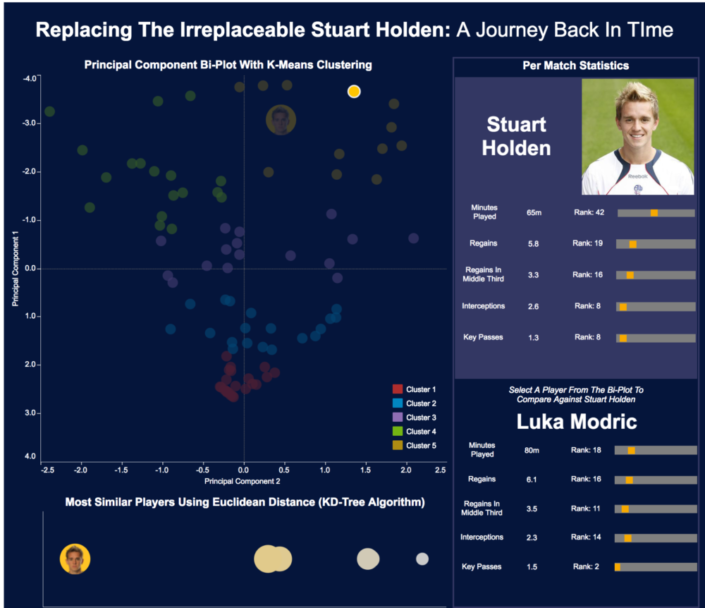 https://public.tableau.com/profile/brian.prestidge#!/vizhome/ReplacingTheIrreplaceableStuartHolden/StuartHolden
Dynamic Scouting App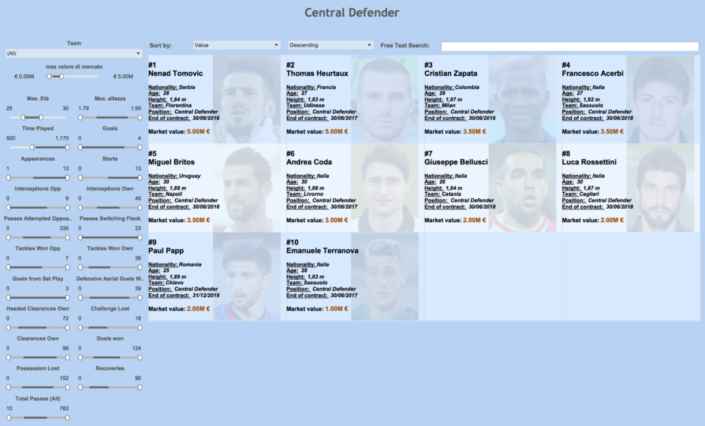 Tracking Data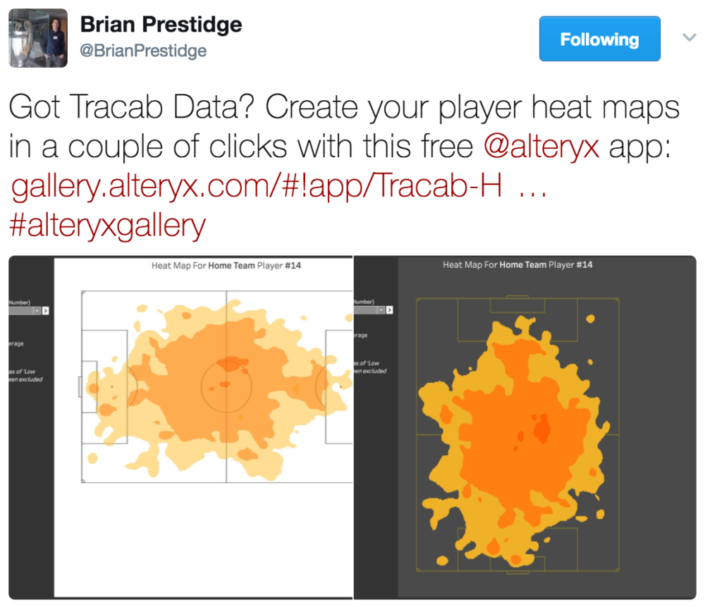 Blogs
https://www.theinformationlab.co.uk/2016/04/03/alteryx-for-sport-pca/
https://theinformationlab.co.uk/2015/07/27/alteryx-for-sport-find-nearest-organising-your-scouts/