<< Back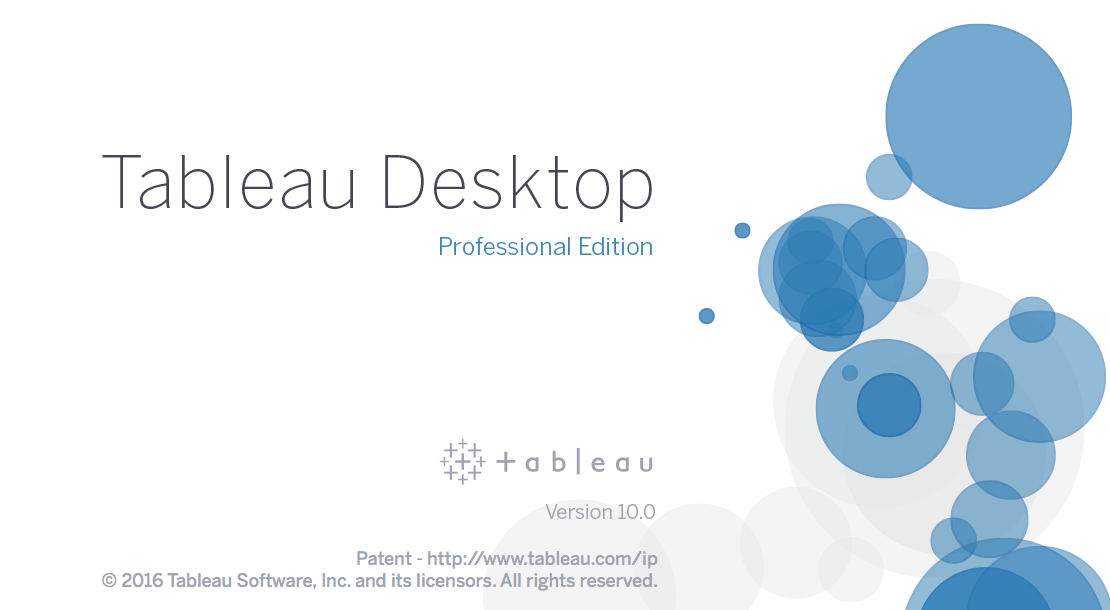 10 out of 10: Our favourite new features in Tableau's latest release – Part 2
At The Information Lab we are really excited about the new upcoming release of Tableau 10. The latest edition of Tableau will offer a bunch of new and super useful features that will make your Tableau life even better. In Part 1 and 2 of this blog we highlight ten of them. In case you've missed Part One, click here. So far we've explored the new and beautiful user interface and how easy cross-data source filtering is going to be. In Part Two we look at five newly added features we've eagerly been waiting for.
6. Groups in Calculations
You can now use groups in calculated fields. The previous solution to this issue would be a long-winded approach either going back to the datasource to generate a new column in the datasource or writing out very lengthy IF statements. Now you can just drag a newly generated group into a calc and get going. Just like in any other IF statement, make sure you use the same case in the statement as the alias you create in the new group. It's also worth knowing that you can now also include groups in your LoD calcs!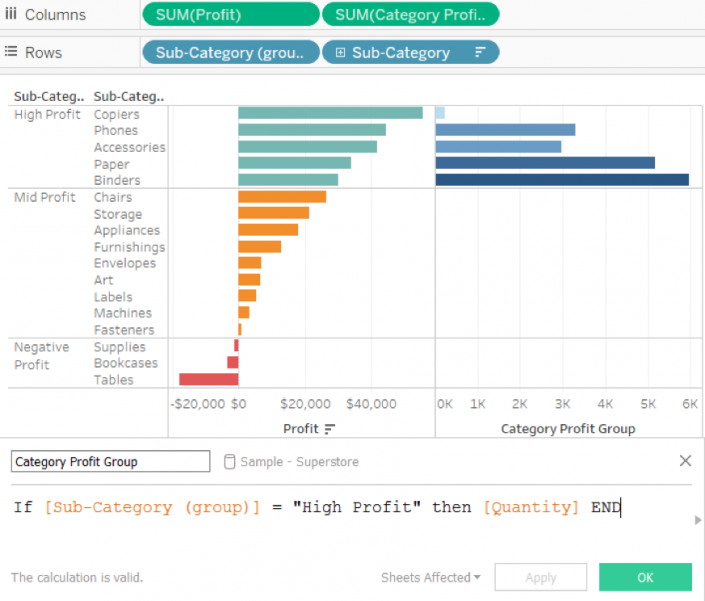 7. Device Specific Dashboards
We've all spent a serious amount of time trying to get dashboards to fit each and every screen that it could be viewed upon, often having to make compromises on the content of the dashboard. V10 introduces multi-screen/device sizing; allowing you to create a dashboard that will fit a mobile, a tablet and a desktop screen size. In a couple of simple steps you'll be able to use your initial dashboard design as a default design, then rearrange, resize and remove sheets from your original template. Just open up your dashboard on any of the 3 devices and it will automatically display your custom dashboard size.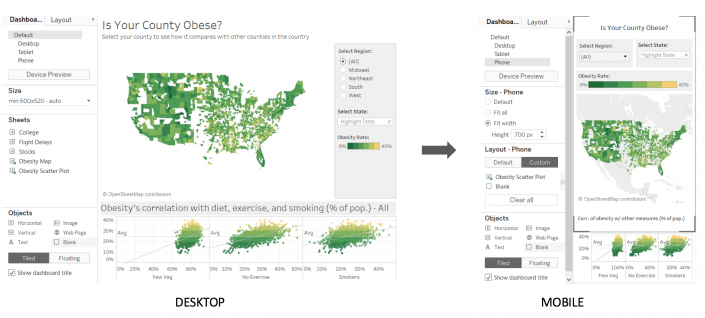 8. Custom Territories
Who doesn't love mapping in Tableau? O.K. so there may be some people out there who have been frustrated with the way that Tableau's filled maps are restricted to the default geographical ranges. Not any more! You can now simply create a group of multiple geographical shapes and use that as your new filled map outline. Measures will now aggregate up to the newly created grouped boundary. Simple to use and very effective, the Tableau way.

9. Clustering
Tableau are constantly trying to develop the software's analytical capability. V10 is no different, you'll now be able to do advanced clustering analysis with your data by just dragging and dropping it into the view. Tableau uses k-means as the method, one of the most robust clustering techniques, and can either automatically generate the clusters or you can suggest the number of clusters you'd like. This powerful new feature will help guide your analytics by describing how your data is spread and may even reveal aspects of your data you weren't already aware of. Have fun exploring clustering! (For a detailed explanation about how clustering works in Tableau see Bora Beran's excellent blog on the topic here.)
10. Dashboarding on Tableau Server
Along with getting a really neat make-over, v10 Tableau Server allows you to quickly create a series of vizzes and set them out together on a dashboard. A thorough analysis often requires more than one viz and for that you need a dashboard. We're pretty pleased with this feature as it will only help to speed up and broaden a company's analytical capability.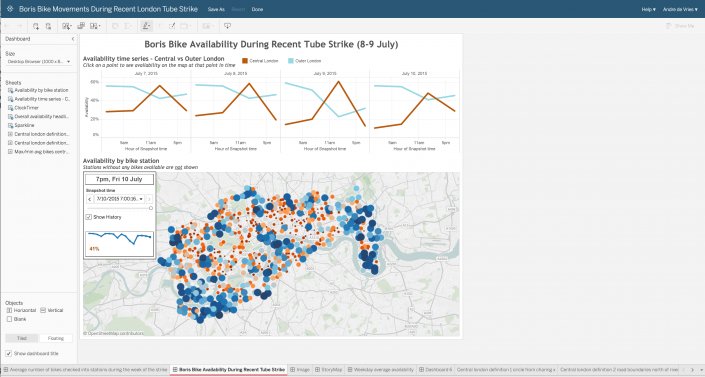 There are many more little improvements in v10 that we've not mentioned and covered in this blog series, these are just our favourites and I'm sure you'll have your own, let us know in the comments section below what they are!