<< Back

It's TC On Tour Time
Next week it's Tableau Conference on Tour London 2016 at London's historic Tobacco Dock! Yes folks it's that time again. Business cards will be exchanged, community friends will meet, far too much alcohol will be consumed, tips & tricks learned, and somewhere, in-between all that, data will be visualised. It's not like working with Tableau is fun or anything!
If you're going…awesome! You'll learn, experience & party all within one event. If not then don't worry! There's still tickets up for grabs.
Register Now
The Information Lab Loves TC
For the 4th year running our team will be located in the Expo hall (we're in between the meals & data playground, you can't miss us).
As a Platinum sponsor we're bringing loads to Tobacco Dock so I thought I'd give you some insider info on what you can expect.
Podcast
Hot from the podcasting-verse is the latest Tableau Wannabe Podcast in which I chat to legends Emily Kund & Matt Francis about what I'm looking forward to most at TC London.
[soundcloud url="https://api.soundcloud.com/tracks/268431795″ params="color=ff9900&auto_play=false&hide_related=false&show_comments=true&show_user=true&show_reposts=false" width="100%" height="166″ iframe="true" /]
Fuel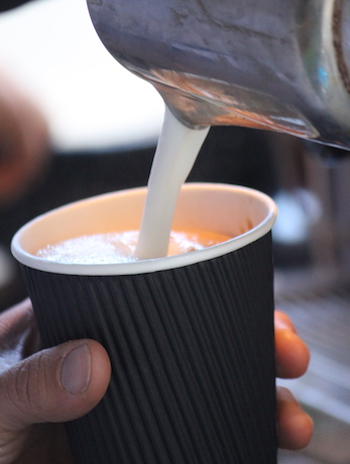 With so much info to consume (and Tableau parties known for running into the late hours) you'll need caffeine. Leave that Starbucks card at home, we'll have a free coffee cart on site all day Monday through Wednesday.
Swag

What kind of sponsors would we be if we didn't pack as much free stuff as we can carry? We'll have phone batteries, travel coffee cups, notebooks and t-shirts all up for grabs for anybody who wants to say hello. But be quick! With 1000 other data geeks around they're going to disappear fast.
Learning
Tableau Conference is about learning just as much as having fun (sort of). We've got 2 great ways for you to take some valuable knowledge away with you.
First up we're so excited to have James Baker from Xerox presenting his experience of Tableau adoption within his organisation. Often an untold story and yet one experienced by many Tableau enthusiasts is what happens when your corporate environment doesn't see the Tableau light the way you do. Have you found widespread Tableau adoption isn't the fairytale you expected it to be? You won't want to miss this session, 3pm on Tuesday.
Second is the shear number of Tableau brains on site for you to pick. The Information Lab team think of nothing but Tableau and Alteryx all day, every day and there'll be sixteen of us ready to answer your questions. Want a demo of Alteryx? Have a table calc you'd like some advise on? Want to see some inspiring dashboards? There'll be no fewer than four demo stations ready to go for whatever you need.
Relax
If the knowledge bomb has you feeling craving some space to relax head to the Data Playground. There'll be comfy chairs, games to play, and of course lots of fellow Tableau-ers to hang out with.
Prizes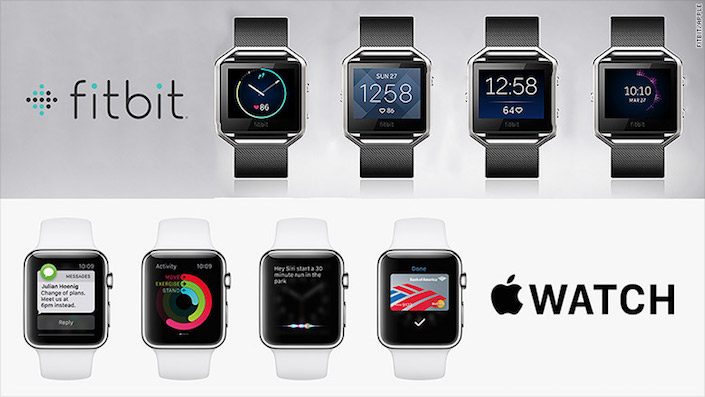 Last but not least we've got some great prizes to give away. These include two Fitbit Blaze smartwatches, an Apple Watch and best of all a ticket to Tableau's global conference in Austin, Texas!
How do you with these? Well the ticket to Austin is easy. Just come say hello and we'll enter you into the draw.
The smartwatches?
One more thing…
At TC London 2016 we're bringing along our very own…(sorry you'll have to wait and see)