<< Back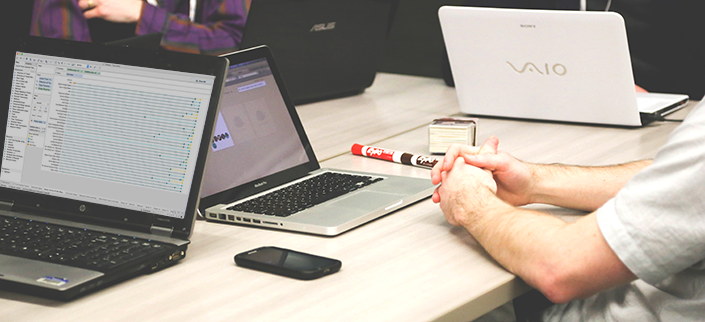 What would a Zen do?
Have you ever shown a dashboard to your boss, to your colleagues, and wondered why they don't get it? You've gone from cloud nine to rock bottom faster than VizQL finds tables in the east? Please tell us your story, we want to help.
The Unlikely Bunch
Solving your Data Woes
At Tableau Conference On Tour London 2016 the UK Zens will be available to help. It's crazy simple…
1. Buy a ticket for TC On Tour London (what better way to account for the conference fee than free community consultancy?)
2. Submit your problem & data / dashboard using the form below
3. Enjoy everything Tableau has to offer during this unique event in June
4. Attend the Zen session on Wednesday 15th June at 14:45 to see how to express data in a new & compelling way
Will the Zens do YOUR work for you? Yes! If you can make a great argument. Use the form to sell your problem & what you think the data can do to help your organisation. The more compelling the better.
What problems can I submit?
Here's some examples of the kind of problems we'd love to see:
Help me improve… give us a dashboard and your objectives and let the Zens talk through how they'd "pimp your Viz"
Help me visualise… give us some data and your objectives and the Zens will attempt to get past "it depends" and show some ideas for the best way to visualise it
Help me persuade… got a stakeholder with a pie fixation…. a colleague with table trouble…. if you're looking a changing anything from best practice to data strategy in your organisation then the Zens will give their take on how they'd approach the discussion.
Help me simplify… we've all gone down a data rabbit hole at some point and ended up with complex, hard to understand dashboards, the Zens will help you pull out what's crucial and remove the clutter and noise.
Help me learn… looking for the best resources to help you with a thorny topic that just won't stick? Get advice from the Zens on how they learnt and how they teach.
The best problems will be ones the whole community can learn from, so it's unlikely the Zens will tackle "my calculation won't work" type problems, or questions answered quickly elsewhere such as "how do I make a waterfall chart".
The Form