<< Back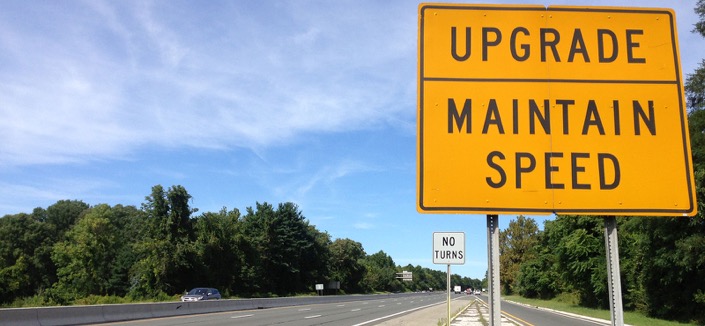 Easy Peasy Tableau Server Upgrades
A month ago I posted a script for Tableau Server designed to automate the upgrade process with the goal of keeping your server in-line with the latest release. Perfect if, like us, you like to have the latest and greatest Tableau features as soon as they're released.
Upgrading the Upgrader
Last week we released a new version of the script to our Github repository. As well as some bug fixes we've added two new switches to allow you to get the exact update you want. The script now essentially has three modes of operation:
Update to the latest release (no switches)
Update to the latest maintenance release within the version that's currently installed (add -m when calling the script)
Update to a specific version you specify (add -v "x.y.z" when calling the script substituting x, y and z for major, minor and maintenance version numbers)
NOTE!
Before you get started remember to configure the three parameters at the top of the script by editing it with notepad or your favourite text editor. See the readme for specific instructions.
Also remember that more complex, multi-node installations should be done manually. You should also have a recent backup to hand before proceeding.
Always the Latest and Greatest
Don't add any switch, just call the UpgradeTableau.ps1 from Powershell and your Tableau Server will be auto upgraded to the latest version. Couldn't be easier, couldn't be more simple.
Powershell.exe -ExecutionPolicy Bypass .UpgradeTableau.ps1
Patch Me Up
Now auto skipping to the latest minor or major release might be too risky for you. You might have lots of desktops reliant on the Tableau Server staying in sync with their minor version. However, you always want to be sure the latest patches are in place on your server in the form of maintenance releases (that third number in the x.y.z format). Just add a -m switch!
Powershell.exe -ExecutionPolicy Bypass .UpgradeTableau.ps1 -m

Let Me Be Specific
How about this scenario, you find yourself 2 minor versions behind, you want to go to the next minor upgrade but not the latest. Don't worry we've got you covered too. Just add -v followed by the Tableau Server version number you'd like in speech marks (as if you're specifying a string in a calculation, you can find all available versions here). For instance:
Powershell.exe -ExecutionPolicy Bypass .UpgradeTableau.ps1 -v "9.1.3"

"Can it be more auto, mate(d)?"
What's the point of a script that does all the work for you if you can't then set it to work during out of office hours while you're sat at home polishing off your (second) glass of wine and watching some old school sci-fi!
To automate the process simply drop the command of your choice into a task in the Windows Task Scheduler. Want to know more? Take a look at the readme