<< Back

Tableau: Good to Great; Comparing easily over Quarters.
Hi again. I had a question this week from a user that I thought it was worth posting about. The question related to how to create a chart like this: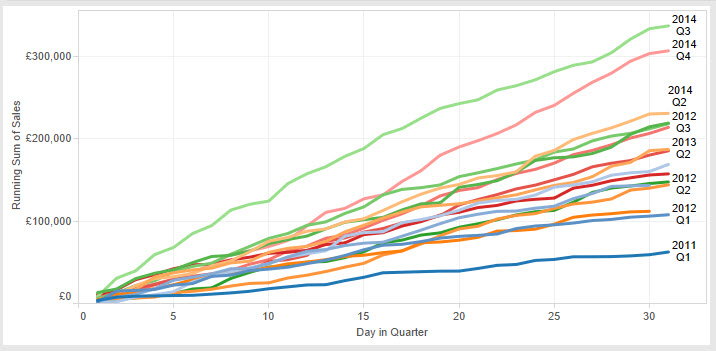 Follow the video below to see how you can use Index() to create this chart.
Comparing across Quarters