<< Back

NSS results 2015 visualised in Tableau
Almost two years ago now we first used Alteryx and Tableau to visualise the National Student Survey. We have now updated the dataset to include the recently released 2015 data from the HEFCE website.
The National Student Survey is conducted once a year amongst all UK final year university students. The results are used in university league tables, and are widely analysed to help improve the student experience.
The datasets are available for you to download from the HEFCE website in Excel format. We've used Alteryx to combine, format and improve these files by adding in some extra fields for easier analysis.
Below you will find links to my take on the NSS results on Tableau Public, as well as links to the datasets we've created.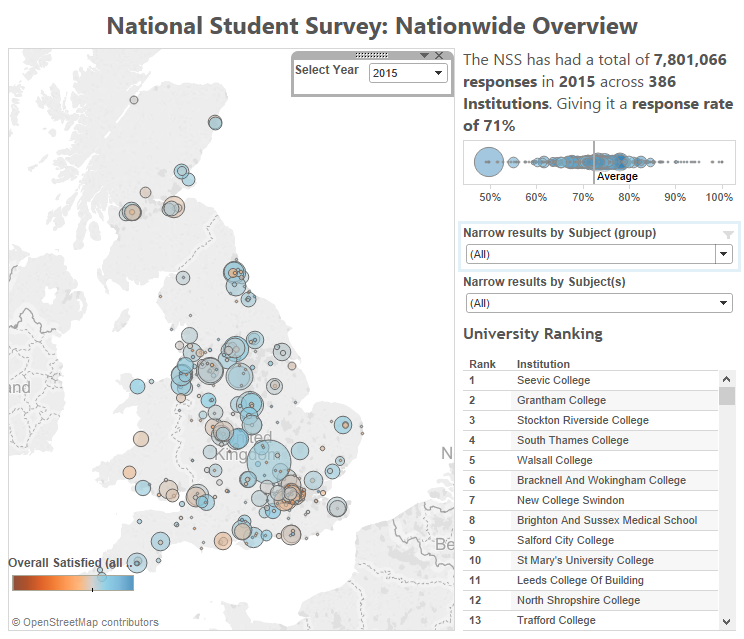 Click here to see the viz on Tableau Public
Click here for the combined 2008-2015 dataset as a Tableau Data Extract file (.tde)