<< Back

Tableau: Good to Great; Extending Action Filters
Welcome back! Glad to have lots of great feedback about this series and this time I return with a video on Action Filters, I want to help you to get the most out of them and truly understand some of what Tableau is doing under the surface and how you can tweak it to your benefit.
I know some people are using this series to try and create my examples, so this time I've given you time to pause the video and do that, then you can un-pause and watch my solution if you struggled.
Here is the dashboard we want to create, and I run through some interactivity features in the video below. Please don't dwell on the aesthetics and best practice, or lack there of, in the dashboard, it is just an example to illustrate functionality. Enjoy.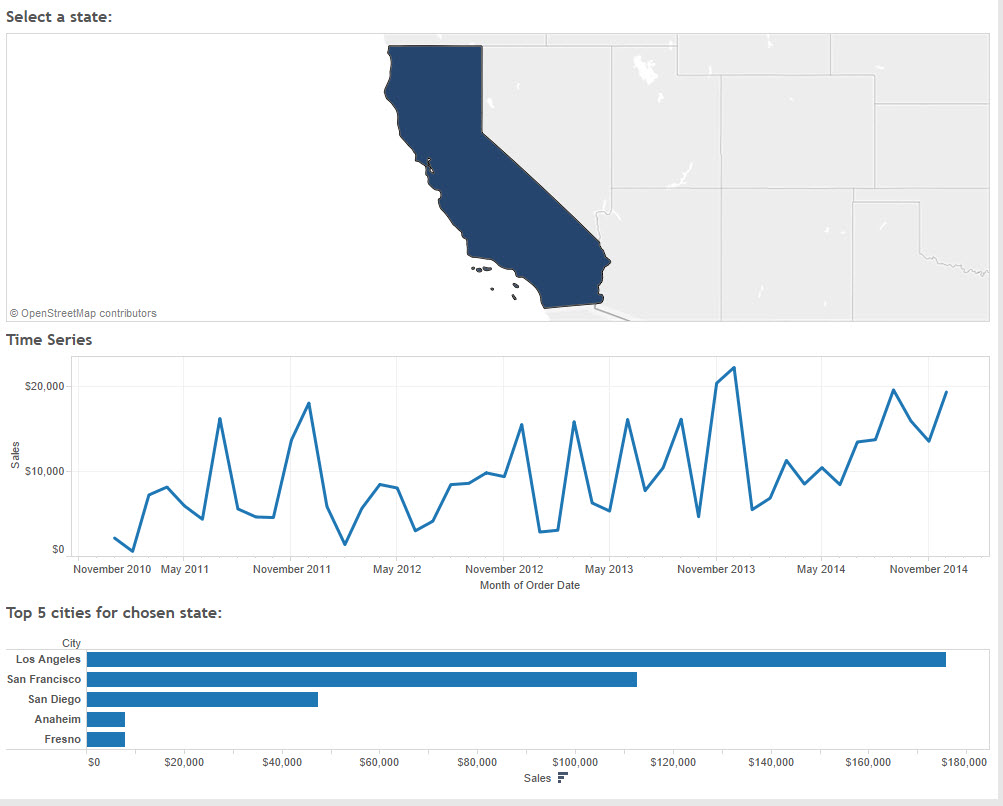 Here's the video run through showing my solution:
Advanced Action Filters in Tableau