<< Back
Map Drill-Down: a possible workaround
Hello everyone,
It has been now a couple of months since my last blog but I have finally found some time and I thought it would have been a good idea to show everyone this technique I have recently learned during one of my engagements.
Have you ever wondered if there was a way to drill down from a country map to a city map based on a selection? What if we want to go further down in our analysis and analyse even further, let's say at postcode level?
Well I had…I spent many hours between searching on the Internet to see if someone has an answer to that query or trying to solve it myself. Unfortunately till last week I was not able to find an answer….
Yes till last week!!!! I have indeed managed to find a workaround in order to achieve that functionality within Tableau and now I am happy to share it with everyone in order to help people that faced a similar problem in the past.
In the workbook below there will be step by steps instructions on how to achieve this specific capability. Be aware that this is a workaround and it might not cover all the different business scenarios.
The workbook below is based on Superstore Sales DB (Excel) shipped with the product.
Please select the image below to learn how to achieve this.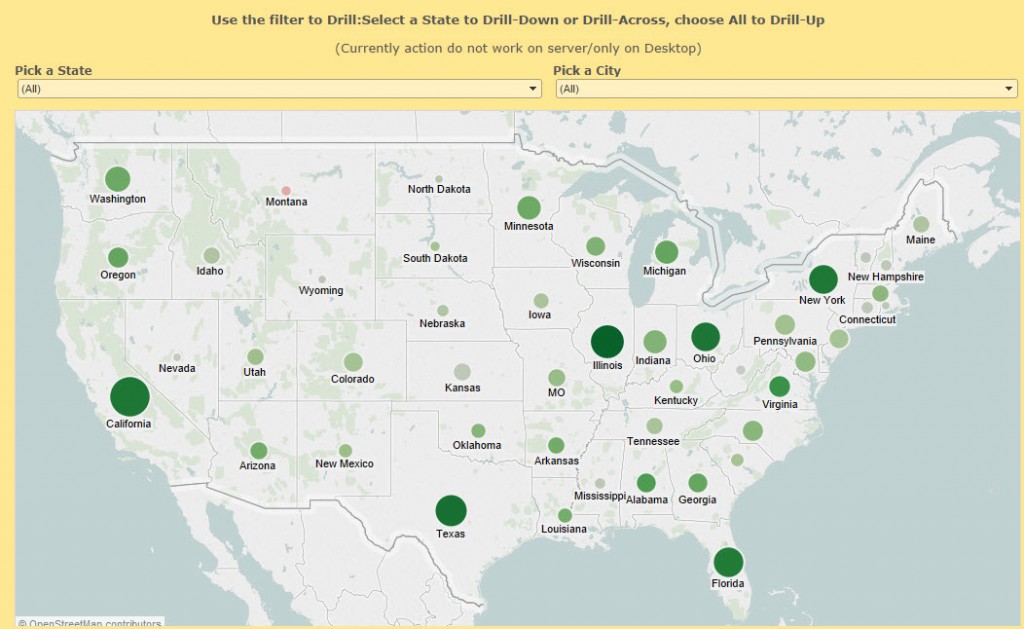 In this workbook you will review as well:
How to create Actions
Table Calculation
Layout Containers
Filters