<< Back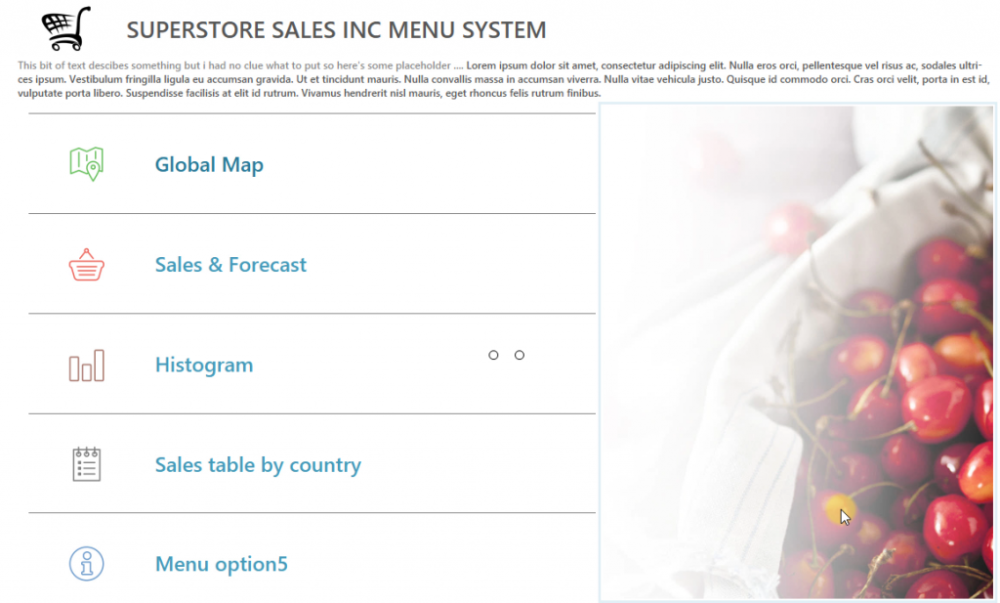 Tableau layout containers: Part 2 – A Tableau Menu Interface
In the first part of this series we covered the basics, today we're taking it up a level and geeking out on that knowledge by using the behaviour we know about layout containers to create a semi- responsive menu system that looks a little something like this.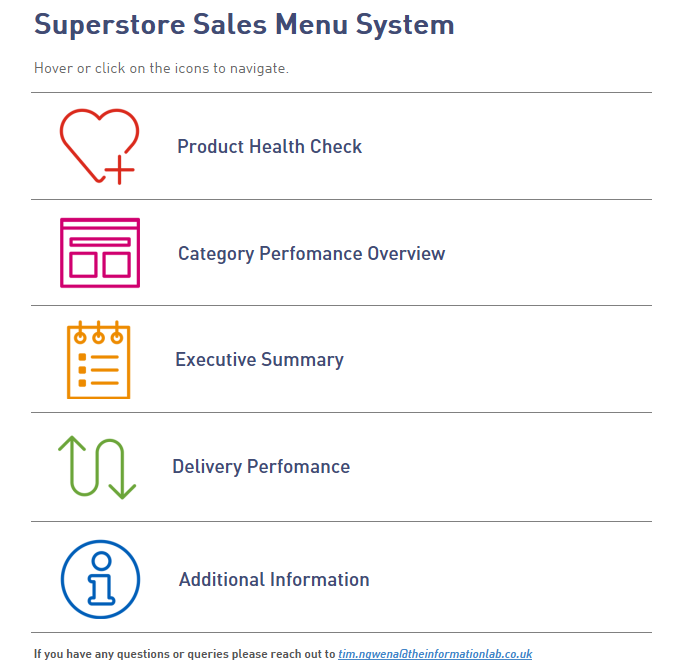 You can just watch the video (best full-screen) or follow along with your own workbook or download mine  (Tableau 8.2 required) which mirrors what I'm doing.
One thing I didn't cover in the video is that often, Tableau reacts straight way to layout decision or action you make and intuition urges you to dive in and fix it before moving on. I say, hold back and follow through because often that tweak or adjustment you make will make your life more complex, especially if you start fixing widths or heights and forcing containers to switch behaviour as we saw in the first part.
Secondly, structure is really important, it's often tempting to just drop your sheets in and go from there but as you saw, I built a dashboard without using a single sheet. This forced me to think about the behavior on the screen and the structure I was trying to achieve. Once you've nailed this, you can just drop the sheets in and the controls wherever you see fit.
Lastly, colouring in your containers really helps make sense of what's going on. I personally didn't realise how important this was until it came to explaining it to others and that's the only way I could show people what was happening. Since then it's a habit that's stuck, I invite you to join me on that habit.
In the next and final part of this series, we'll build a final report with the three dashboards including our menu system where we'll use sheets instead of images and we'll get some interaction between dashboards and controls.
UPDATE
In case you're wondering I'm using the Picons Thin icon set which is available here: https://picons.me/#thin