<< Back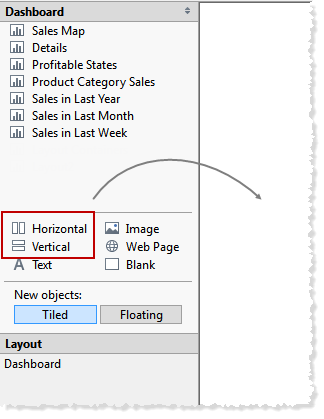 Tableau layout containers: Part 1- The basics
Tableau layout containers are one of the most important aspects of dashboarding. Having a good understanding of them can enable you to increase the speed and efficiency of your dashboarding process, but also help you overcome visual design challenges that help improve the user experience.
In the first of three videos on layout containers, I cover the basic behaviour of layout containers, the hints tableau provides as you dashboard so you know what's going on and a few tips, tricks and red herrings to look out for whilst dash-boarding.
You can just watch the video or follow along with your own workbook or download mine  (Tableau 8.2 required) which mirrors what I'm doing.
In the next post, I'll introduce sheets into the above logic and a few more nuances whilst handling sheets within containers.