<< Back
The National Student Survey visualised in Tableau
Recently I used the powers of Alteryx to make National Student Survey (NSS) results available as a Tableau .tde.  Then I thought I would use the data set to create a viz.
I decided I wanted to create an explorer viz: where users could navigate their own way through the data. My end user in mind was a student who might soon be applying to University and wondering where to study. Users can see a league table of institutions, with the option to narrow down by subject group and/or subject. Hovering over an institution then brings up the option to see the results in more detail. And lastly you can then compare the detailed results with a second institution.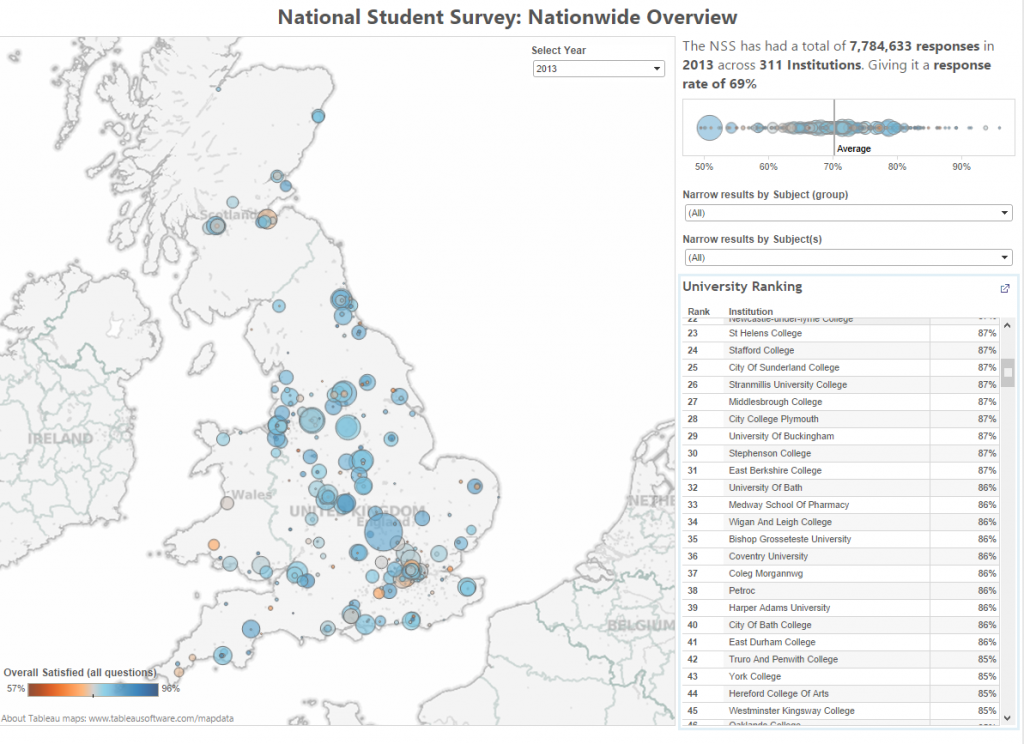 If you're wondering how I was able to map the institutions, I did this by finding a data source online of HE names and postcodes and then using Alteryx to join these to my original data set. Then I joined a set of full UK postcodes with latitudes and longitudes (available from our Tableau mapping site) and output to .tde.  If anyone is interested in the mechanics of this, please get in touch. Or maybe that could be another blog post… Of course if you want the data set with postcodes you can download the viz from Tableau Public and create your own analysis. If you do, please post a link to your work in the comments!