<< Back
Announcing our new partnership with Alteryx
Alteryx + Tableau – The perfect analytics partnership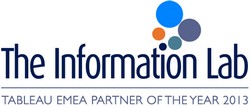 We are delighted to announce that we have signed a partnership agreement with Alteryx, a leading provider of data management software.
This partnership adds significant capability to our ability to help people make sense of data. When used in combination with Tableau the ease with which complex data sets can first be prepared and then visualised is incredible.
Alteryx allows business users to perform data preparation tasks which would have previously been left to specialists. Data from any number of sources, of any type, can be joined, reshaped, aggregated and filtered – then finally output in formats which are perfect for analysis with Tableau.
Alteryx and Tableau are part of a new analytics stack that does not rely on slow coding and complex infrastructures –  delivering analytical freedom to the business user.